Homes for Sale in Turkey
Find Your Perfect Turkey Home - Browse our selection of homes for sale in Turkey. Discover a wide range of properties, from modern apartments to traditional villas.
Properties found: 44
USD

EUR

SAR

AED

KWD

OMR

QAR

BHD

JOD

DZD

YER

TRY

GBP

CHF

CAD

AUD

CNY

RUB
Turkey is a country that has a diverse range of properties for sale, including apartments, villas, townhouses, and more. The country's real estate market has been experiencing growth in recent years, and there are many attractive properties available for purchase. Some of the most popular locations for real estate investment in Turkey are Istanbul, Antalya, Ankara, Trabzon, and Bursa.
Discover the beautiful world of properties for sale in Turkey. Our guide includes a variety of homes, from roomy villas to tiny apartments, each with its own special character. Take your time looking over the alternatives and picturing yourself in your ideal home in this breathtaking country.
The Key Reasons to Buy a Home in Turkey
More and more people are becoming interested in purchasing Turkish villas every day. With its extensive amenities, Turkey satisfies everyone's wants and wishes. Here are the key reasons to buy a home in Turkey:
Turkey's Rich Culture:
Turkey is a country with a rich history and culture, making it a fascinating and unique place to call home. Turkey's architecture, cuisine, and people reflect the country's rich historical and cultural past. Turkey is home to many historical and cultural landmarks, including ancient ruins, mosques, palaces, and museums. Istanbul, in particular, is famous for its historical sites, such as the Hagia Sophia, Topkapi Palace, and the Blue Mosque. Owning a home in Turkey would give you the opportunity to explore and appreciate these landmarks in depth.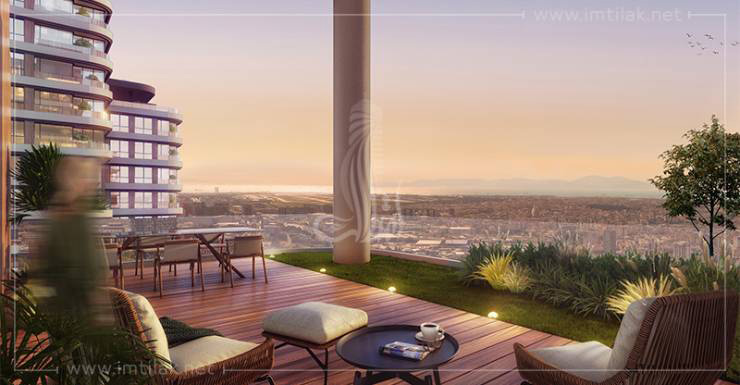 Cost of Living:
Cost of living is certainly one of the factors that make Turkey an attractive destination for those looking to buy a home. Compared to other popular destinations in Europe, such as Spain or Italy, Turkey offers a lower cost of living while still providing a high quality of life.
Climate:
Turkey is a country with a diverse climate, which can be a crucial factor for those looking to buy a home. Depending on your preferences, you may prefer a warmer or cooler climate or a location with more or less rainfall. Enjoy Turkey's hot summers and mild winters amid the country's Mediterranean environment.
Residence Permit and Turkish Citizenship:
A residence permit can be obtained by purchasing a house in Turkey. After residing in Turkey for a while, you can also submit an application for Turkish citizenship. Also, by investing a minimum of $400,000 in Turkish real estate, you can seek citizenship.
The Best Cities to Buy a Home in Turkey
Turkey has many beautiful cities and towns, each with its own unique character and charm. Here are some of the best cities to consider if you're looking to buy a home in Turkey:
Istanbul
With its strategic location between the continents of Europe and Asia, numerous amenities, and distinctive climate, Istanbul draws a large number of visitors from all over the world. Istanbul Turkey villas combine vibrant city life with a restful vacation. Istanbul offers a distinctive fusion of contemporary city life and extensive history. Istanbul is a well-liked location for house purchasers, which is understandable given the city's famous landmarks, busy streets, and breathtaking surroundings.
Antalya
Turkey's tourism industry's capital, Antalya, welcomes thousands of visitors each year. The city stands out for its pleasant weather and natural beauty and provides its residents with the joy of vacationing 300 days a year. With options ranging from standalone villas to bungalows, Antalya is one of the greatest places to find villas in Turkey for sale. Antalya, which is famous for its beautiful coastline and turquoise waters, is a top destination for people looking for a coastal lifestyle. This city is perfect for a home because it has a relaxed pace of life and a rich cultural past.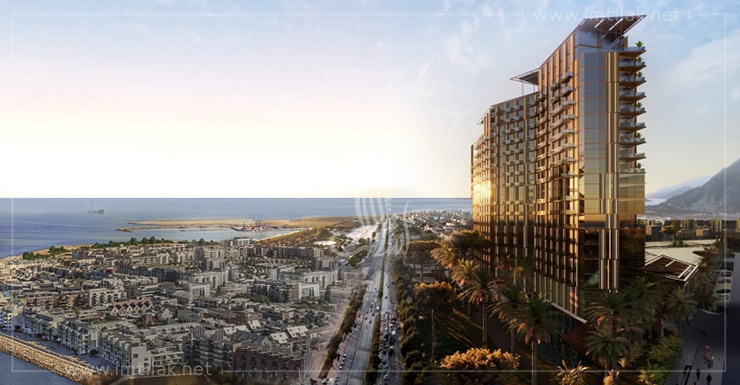 Ankara
Turkey's capital city is Ankara. As a result, the city is home to numerous government and educational institutions as well as a wide range of amenities. At the same time, Ankara's housing costs are less expensive than those in other coastal cities. Similar to Turkish villas for sale, Ankara properties for sale in Turkey offer a peaceful and luxurious lifestyle. Ankara, the capital of Turkey, is a vibrant city with a deep cultural history. Ankara is a fantastic option for people seeking property in Turkey because of its wealth of job opportunities and leisure options, as well as its historical sites.
Trabzon
With its scenic beauty, mild climate, and welcoming locals, Trabzon is a delightful seaside city in the northeast of Turkey and is the perfect destination for anyone seeking a calm and laid-back way of life.
Bursa
Bursa is one of the oldest cities in Turkey and is rich in both culture and history. Bursa offers a special fusion of traditional and modern life with its thermal baths, historic bazaars, and stunning mosques.
What Is the Average Price for a Home in Turkey?
In Turkey, housing expenses rose by 147% in April compared to a year ago as a result of high demand and growing building costs. According to data from endeksa.com, a website that collects information on the housing industry, the average property price in the nation increased to 1.14 million TL ($71,000), or 8,252 TL per square meter.
Antalya witnessed the greatest growth in house prices, up 183%, of any province. The cost of a house in the city increased to 1.42 million TL on average. The war refugees from Russia and Ukraine are relocating to Antalya on the Mediterranean coast, increasing the demand for housing.
According to data released by the Turkish Statistical Institute (TÜK) on May 17, home sales rose by 38.8% on a yearly basis in April.
Types of Homes for Sale in Turkey: Popular Styles in Real Estate
Homes come in all various sizes and shapes for people to live in. In order to help you better describe what you're searching for in your home search, here is a list of the most typical structural house types below:
A single-family residence does not have a shared wall with another structure. The land and building are normally owned by a single-family house owner.
Semi-detached homes share just one wall with their neighbors, as opposed to townhomes where neighbors may be on both sides of each residence. Moreover, each residence usually has a similar design.
A tenant does not accrue any equity while paying rent because they are renting an apartment from a landlord. Although all leases are different, many landlords are in charge of repairing and improving the leased property. Some apartment complexes offer amenities like a pool, gym, garden, security, or laundry facility in the common areas.
Check out our offers for Apartments for Sale in Turkey.
Townhomes, unless they are at the end of a building, share two walls with their neighbors. Townhouses and townhomes are sometimes used interchangeably in certain areas.
Watch the following Youtube Video to learn more about Villas For Sale In Asian Istanbul.
Edited by Imtilak Real Estate ©
Do you like this topic? You can share it with your friends now!
Istanbul Region Report


The most favorite cities for foreign investors
The nationalities that owned the most in Turkey