Houses for Sale in Turkey
Looking for houses for sale in Turkey? Explore our comprehensive listing page and find your ideal house. Start your search today and discover the best real estate.
Properties found: 47
USD

EUR

SAR

AED

KWD

OMR

QAR

BHD

JOD

DZD

YER

TRY

GBP

CHF

CAD

AUD

CNY

RUB
Are you looking for a house and seeking a location that offers both natural beauty and modern amenities? Stunning landscapes, rich history, and the welcoming culture of Turkey; our listing page features an extensive range of properties to choose from.
Table of Contents
Experience an Elevated Lifestyle: Owning a House in Turkey
Owning a house in Turkey can provide an elevated lifestyle with various benefits, such as:
Ideal Weather and Healthy Lifestyle
Turkey offers a Mediterranean climate with mild winters and hot summers, which provides ideal weather conditions for outdoor activities year-round. This makes it easier for homeowners to adopt a healthy lifestyle by engaging in various activities such as hiking, swimming, cycling, and other outdoor sports.
Turkey is known for its affordable cost of living and offers a relatively lower cost of property ownership as compared to many other countries in Europe. This can help expats save money on their daily expenses and invest more in their lifestyle.
Slow Living and Relaxation
Turkey is a country where people embrace a more relaxed and slower pace of life, which can help homeowners to unwind and reduce stress. Owning a house in Turkey provides the perfect opportunity to embrace a relaxed lifestyle in a calm environment.
Turkey is known for its rich history and culture, offering homeowners the opportunity to explore the country's ancient ruins, mosques, churches, and historical landmarks. This can provide a sense of adventure and cultural enrichment for homeowners.
Read more about the benefits of owning a house in Turkey in our article: Houses in Turkey: Top Reasons to Buy Your Own.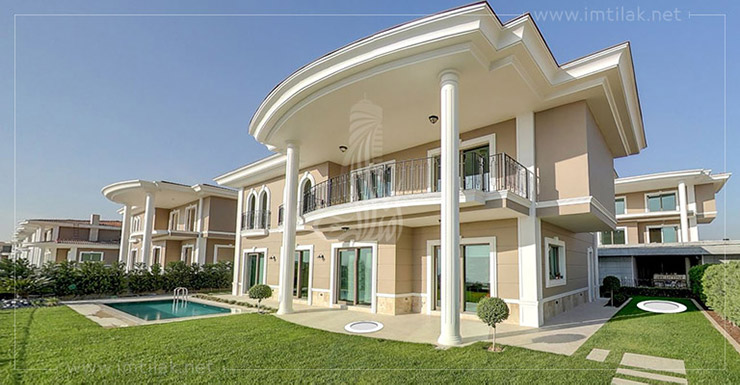 Top Cities to Search for a House for Sale in Turkey
Here are some details on the top cities to search for a house for sale in Turkey:
Istanbul
Istanbul is one of the most popular cities in Turkey for real estate investments. It offers a mix of modern and traditional architecture with a rich historical and cultural heritage. The city is divided into two parts by the Bosphorus Strait, with the European and Asian sides each offering a unique living experience. Istanbul is known for its dynamic lifestyle, diverse population, and access to many international companies.
Antalya
Antalya is a coastal city located in the Mediterranean region of Turkey. It is known for its sandy beaches, turquoise waters, and mild climate, which makes it a popular destination for tourists and expats alike. The city offers a range of housing options, including modern apartments and villas. It also has a rich history and many archaeological sites, making it an ideal location for those who enjoy both urban and outdoor activities.
Watch our YouTube video to learn more about real estate investment opportunities:
Izmir
Izmir is located on the western coast of Turkey and is the third-largest city in the country. It offers a mix of modern and traditional architecture, and its coastal location provides residents with access to many beaches and outdoor activities. Izmir is also known for its cultural heritage and is home to many museums, art galleries, and theaters.
Bodrum
Bodrum is a beautiful coastal city located in the southwestern part of Turkey, known for its rich history, breathtaking natural beauty, and vibrant nightlife. The city is famous for its white-washed houses, sandy beaches, and crystal-clear waters. It is a popular destination for tourists and expats, offering a variety of amenities such as luxury restaurants, shopping centers, and entertainment venues. Bodrum offers a wide range of houses for sale, from traditional stone houses to modern villas with stunning sea views.
Bursa
Bursa is a large city located in the northwestern part of Turkey, known for its historical landmarks, natural beauty, and industrial significance. It is the fourth-largest city in Turkey and a popular destination for expats and investors looking for a comfortable lifestyle and affordable properties.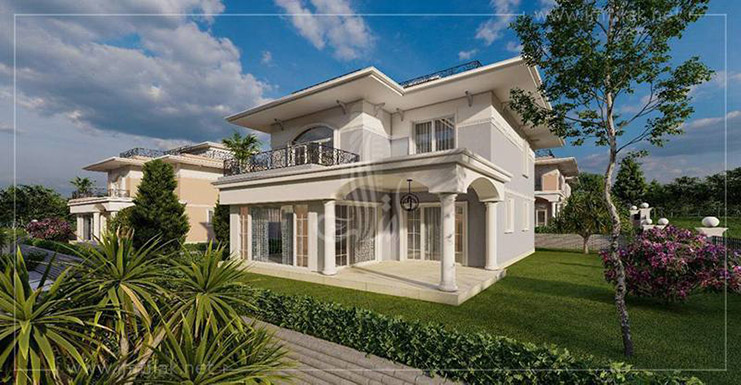 How Can I Find a House in Turkey?
There are several ways to find a house for sale in Turkey, and here are some of the most popular:
Online Real Estate Portals: There are many online real estate portals and websites that offer a wide range of properties for sale in Turkey. You can use these platforms to search for houses based on your preferred location, type, size, and budget.
Real Estate Agents: Real estate agents can help you find the right house for sale in Turkey that meets your requirements and budget. They can provide you with valuable insights and guidance on the local market, legal requirements, and negotiation tactics.
Referrals: You can also ask for referrals from friends, family, or colleagues who have bought a house in Turkey before. They can recommend reliable real estate agents or provide you with information about their personal experience and insights.
Property Exhibitions: Attending property exhibitions and events is also a great way to find a house for sale in Turkey. These events usually bring together real estate developers, agents, and investors, providing you with an opportunity to explore the latest trends and properties in the market.
What Is the Average House Price in Turkey?
According to data from the Turkish Statistical Institute, the average house price in Turkey was 503,393 TL in 2021, which is approximately $59,000. However, it's important to note that this is just an average, and house prices can vary greatly depending on location, size, and other factors. In popular tourist destinations like Istanbul, Ankara, and Antalya, for example, house prices tend to be higher than the national average.
What Are the Steps to Buying a House in Turkey as a Foreigner?
Find a real estate agent: Look for a reputable real estate agent who can help you find properties that meet your criteria and guide you through the buying process.
Choose a property: Once you have found a property you are interested in, you will need to make an offer to the seller. If your offer is accepted, you will sign a sales contract and pay a deposit (usually around 10% of the purchase price).
Get a property appraisal: You will need to get the property appraised by a licensed appraiser to determine its market value.
Obtain a tax number: As a foreigner buying property in Turkey, you will need to obtain a tax number from the local tax office.
Open a bank account: You will need to open a bank account in Turkey to transfer the funds for the purchase.
Obtain a title deed: Once all of the necessary checks have been completed, the seller will transfer the title deed (tapu) to your name.
Pay fees and taxes: You will need to pay a variety of fees and taxes, including stamp duty, title deed transfer fee, and value-added tax (VAT).
Register with the Land Registry Office: You will need to register the title deed with the Land Registry Office to complete the purchase.
Edited by Imtilak Real Estate ©
Do you like this topic? You can share it with your friends now!
Istanbul Region Report


The most favorite cities for foreign investors
The nationalities that owned the most in Turkey