Houses for Sale in Istanbul
Find your dream home in Istanbul. Search our listings of houses for sale, with photos and prices. Start your search today and find the perfect place to live.
Properties found: 10
USD

EUR

SAR

AED

KWD

OMR

QAR

BHD

JOD

DZD

YER

TRY

GBP

CHF

CAD

AUD

CNY

RUB
Are you trying to find the house of your dreams that has all the contemporary comforts and untouched natural beauty? Due to its interesting history, vibrant culture, and flourishing economy, Istanbul is the sole destination you need to take into account. Due to growing real estate prices and a wide range of investment choices, Istanbul has become a top choice for savvy investors searching for a secure and lucrative investment. You may more easily find your dream property in this vibrant and active city thanks to the large selection of properties on our listing page that may suit various tastes and price ranges.
Why Should You Buy a House in Istanbul?
Growth Potential
Istanbul has tremendous development potential thanks to a flourishing business environment, increasing foreign investment, and a robust real estate market. Real estate investments in Istanbul have the potential to provide significant returns over time.
 Ease to Sell
When the time comes, selling a house is comparatively simple because of Istanbul's vibrant real estate market's good liquidity. Housing is in great demand, and the city is well-liked by both domestic and foreign purchasers, which guarantees a healthy market for real estate deals. In the future, if you decide to sell your home in Istanbul, you may anticipate a wider range of possible purchasers and a less stressful selling procedure.
Infrastructure Investments
The infrastructure of Istanbul has received significant investment from the Turkish government. The connection and accessibility of the city are being improved through initiatives like the construction of the Istanbul New Airport, the Istanbul Canal, and different transit networks. Along with the overall quality of life, these infrastructural improvements also help property prices rise.
Cheapest Real Estate in Europe
Some of Europe's most cheap real estate possibilities may be found in Istanbul. Istanbul's real estate costs are significantly less expensive than those in other large cities like London, Paris, or Berlin. Because of this accessibility, people may purchase real estate in desirable areas for less money, making it a desirable choice for purchasers.
 Low Life Cost
Compared to many other major European cities, Istanbul offers a comparatively inexpensive cost of living. The cost of life in Istanbul is often lower, from necessities like groceries, dining out, and transportation to more expensive costs like healthcare and education.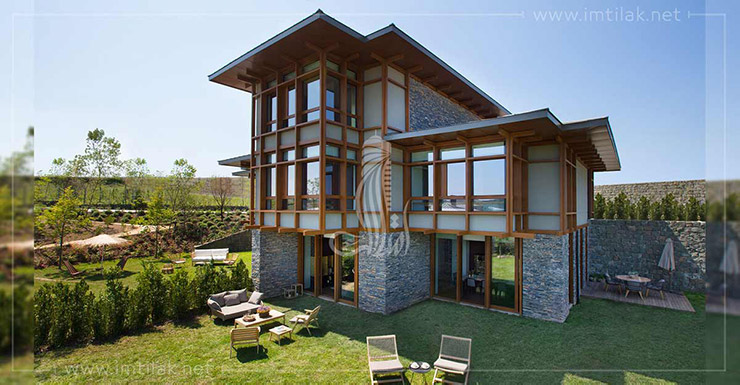 Top Neighborhoods to Own a House in Istanbul
1. Basaksehir
On Istanbul's European side, there is a residential neighborhood called Basaksehir that is quickly growing. It provides up-to-date housing developments, thoughtful infrastructure, and simple access to transit networks. The area is renowned for its parks, open areas, and recreational amenities.
2. Beylikduzu
Beylikduzu provides a variety of residential and commercial properties, from up-to-date apartment buildings to opulent villas. Excellent amenities, such as retail centers, hospitals, and schools, may be found in the area. Due to its proximity to the seaside, inhabitants have access to recreational and outdoor activities.
3. Kucukcekmece
The Kucukcekmece area, which lies near the Sea of Marmara, is well known for its picturesque surroundings and unspoiled beauty. Among the accommodation possibilities are apartments and beach homes. Kucukcekmece is well connected to other parts of the city by significant thoroughfares and public transportation. There are also a lot of parks, lakeside promenades, and recreation areas in the neighborhood.
4. Bahcesehir
Bahcesehir, which translates as "garden city" in Turkish, truly lives up to its name thanks to its lush landscaping. It is located on Istanbul's European side and provides a variety of residential buildings, including detached homes and mid-rise apartment buildings. Bahcesehir has a developed infrastructure, retail establishments, educational institutions, and medical services. The region is appealing for outdoor activities because it also features a lake.
5. Maslak
On Istanbul's European side lies a thriving and prominent district called Maslak. It is referred to as Istanbul's financial district and is the location of major international corporations, opulent homes, and exclusive retail malls. With great access to transit and a variety of attractions, such as dining establishments, coffee shops, and cultural centers, Maslak provides a contemporary and cosmopolitan lifestyle.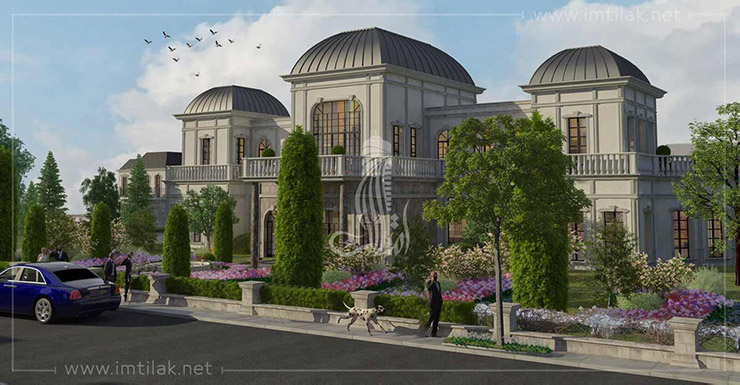 What Is the Average House Price in Istanbul?
The average price per square foot to buy an apartment in the city center of Istanbul can range from around 59,066 TL. The average price per square foot to buy an apartment outside of the city center of Istanbul can range from approximately 31,349 TL.
Types of Houses for Sale in Istanbul
In Istanbul, apartments are the most prevalent kind of residential property. Small studio apartments and bigger multi-bedroom homes may also be found among them. Apartments in high-rise skyscrapers, mid-rise structures, and low-rise complexes are all available in Istanbul. Apartments frequently have features like fitness centers, swimming pools, and social areas.
Watch the following YouTube video to learn more about apartments for Sale in the City Center:
Individual residences known as villas are frequently seen in suburban or gated communities. They offer more space, and greater privacy, and typically feature gardens or yards. In Istanbul, there are many various kinds of villas to choose from, including detached, semi-detached, and twin villas.
Duplexes are two-story homes or flats that are frequently joined by an inside stairway. The benefit of having separate sleeping and living spaces is one of them. Duplexes can be found in apartment buildings or on their own in Istanbul. People who seek greater room and a sense of separation between their living rooms frequently choose duplexes.
Townhouses generally have many levels and share walls with other residences. They provide greater privacy than apartments while having a smaller footprint than villas, giving a compromise between apartment living and living in an independent home. Townhouses are perfect for people looking for a blend of space and communal living and are frequently found in residential complexes or gated communities.
Discover the Best Properties in Istanbul with Imtilak Real Estate
Imtilak Real Estate offers a wide selection of properties to choose from, so you're sure to find the perfect house for your needs and budget. And with our experienced and knowledgeable staff, you can be sure that you're making a wise investment. Contact us today to start your journey to owning your dream home in Istanbul.
Edited by Imtilak Real Estate ©
Do you like this topic? You can share it with your friends now!
Istanbul Region Report


The most favorite cities for foreign investors
The nationalities that owned the most in Turkey