Houses for sale in Sakarya, Turkey 2022
Do you want to buy a house in Sakarya? Special offers from Imtilak Real Estate within houses for sale in Sakarya, Turkey 2022, including independent country houses. Contact us.
Properties found: 11
USD

EUR

SAR

AED

KWD

OMR

QAR

BHD

JOD

DZD

YER

TRY

GBP

CHF

CAD

AUD

CNY

RUB
Houses for sale in Sakarya with different styles, sizes, and various views, are offered by Imtilak Real Estate company to those wishing to own and invest in Turkish real estate and offer them to lovers of comfortable living among the stunning nature of Sakarya, where real estate investment has witnessed an unprecedented renaissance in recent years, and its properties have become a promising investment future attracting foreign investors.
What are the advantages of buying a house in Sakarya, Turkey?
Living in Sakarya is characterized by the following points:
Its charming nature and its various tourist attractions raise the value of the region's real estate in tourism and increase investment opportunities in it
Its strategic geographical location on the Turkish map as well as being 153 km from Istanbul and about 300 km from Ankara.
Strong infrastructure in the state of Sakarya, encourages housing and investment in its properties.
It provides all service facilities from schools, universities, shopping malls, and health facilities.
Cheap real estate prices in Sakarya compared to Istanbul, Ankara, and Antalya.
The mild climate of Sakarya and the wonderful view of the city on the sea.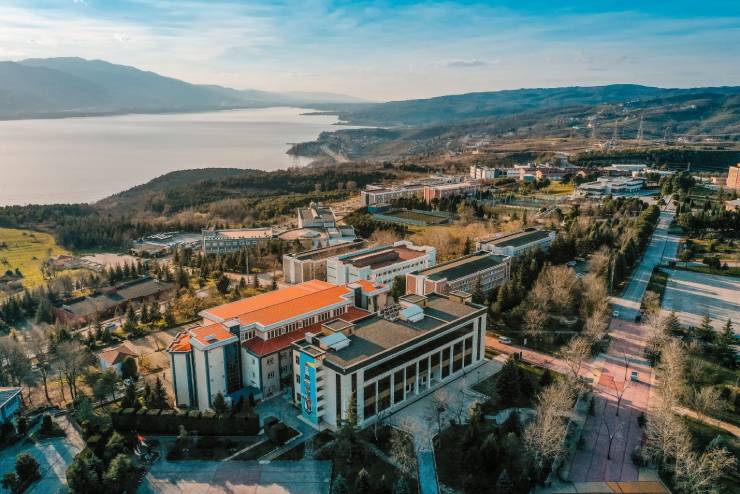 Independent houses prices in Sakarya, Turkey
The average price of houses in Sakarya starts from $82,000 for a 2+1 apartment in a residential complex next to the wonderful Sapanca Lake. However, it must be taken into account that changing real estate specifications lead to different prices, as the view, location, area, and quality of finishes are among the factors that affect the different prices of real estate in general.
The best areas to buy a house in Sakarya, Turkey
Imtilak Real Estate investment experts advise those wishing to own real estate to buy houses in Sakarya with sea views within the Sapanca area, which is called the city of dreams and is known for the beauty of its charming nature represented by mountains, waterfalls, lakes and green spaces. Real estate in this area is the ideal choice for a comfortable stay and relaxation away from all the hustle and bustle
Adapazarı is among the best areas to buy a house in Sakarya, as it is the central point in the state, and one of the richest areas in service centers, where various tourist attractions abound, and it creates an opportunity for those looking for stability and tranquility in public life, and real estate investments in working life.
Read more: Prices Of Apartments In Sapanca, Turkey
Houses for sale in Sakarya, Turkey 2022
Country houses for sale in Sakarya, Turkey
The country houses in Sakarya are very popular with investors, and the reason for this is that these houses are located in geographical locations close to the charming natural attractions, many of them next to Sapanca Lake, and in places where the greenness of the dense forests mixed with the wonderful blue of the lake.
Cheap houses for sale in Sakarya, Turkey
Many businessmen are looking for cheap houses for sale in Sakarya, as it is one of the most popular properties in the real estate market in Turkey, and is commensurate with the limited purchasing capabilities, and is characterized by its diverse and large areas.
Sakarya houses also have wonderful views of nature or the sea and can be used in many investment opportunities, especially in the tourism sector in light of the natural beauty of the countryside in Sakarya.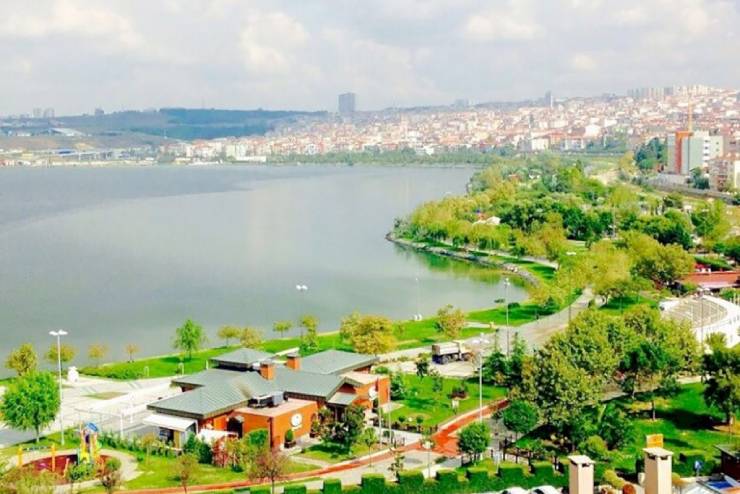 Houses for sale near Sapanca Lake
Buying country houses near Lake Sapanca includes many investment advantages, the first of which is high-end living within a rural natural atmosphere, and around you, the various aspects of nature are spread. Secondly, the low prices of real estate in such places compared to other regions in Turkey, and the third is the investment returns that can be gained through these houses, given the tourism factors that are associated with these areas, and the fourth is the geographical proximity of Lake Sapanca from Istanbul.
Imtilak Real Estate services for those wishing to own an independent house in Sakarya
Those wishing to own an independent house in Sakarya can contact Imtilak Real Estate company, which provides you with integrated services in the purchase of the real estate, services that start from providing general information about the property to be purchased, and creating a safe investment strategy, taking into account the wishes of the investor.
Services continue to be provided through the investment strategy established, as our team searches and investigates the desired property, and this property is evaluated in cooperation with professional specialists.
Imtilak Real Estate company also manages the files of title deed and Turkish citizenship in the Turkish state institutions and undertakes to follow up on everything related to the real estate from resale, leasing, or furniture in the after-sale stages.
Edited by Imtilak Real Estate ©
Sakarya Region Report


The most favorite cities for foreign investors
The nationalities that owned the most in Turkey