Properties for sale in Fatih, Istanbul 2022
The best real estate offers for sale in Fatih, Istanbul can be found at Imtilak Real Estate with the most suitable prices and the best specifications. Apartments, villas, offices, hotels, and shops, contact us.
Properties found: 3
USD

EUR

SAR

AED

KWD

OMR

QAR

BHD

JOD

DZD

YER

TRY

GBP

CHF

CAD

AUD

CNY

RUB
Ready IMT-180 Topkapi Park Complex
explore apartments in istanbul for sale within topkapi complex with its history and heritage, instal...
Starting at
562,000 $
Ready This project is government guaranteed
IMT-156 Yedikule Project
find sea view apartments for sale in istanbul within yedikule project, wonderful sea views on the Bo...
Starting at
1,293,000 $
5/2023 What's special about owning a property in Fatih?
The most important feature of real estate ownership in the Fatih area is that there has been a significant boom in recent years in the region. There has been a significant boom in recent years enjoys attractive advantages, such as high-quality investment, sophisticated regulation, and high profits that can be derived from its privileged location.
The real estate market of this region is very vital, and it is characterized by a great demand by investors, as it has a location in the center of Istanbul that distinguishes it from other areas, and provides many educational, health, and marketing centers, which provide services to the residents of this region, which chooses real estate ownership Fatih area is a fruitful option.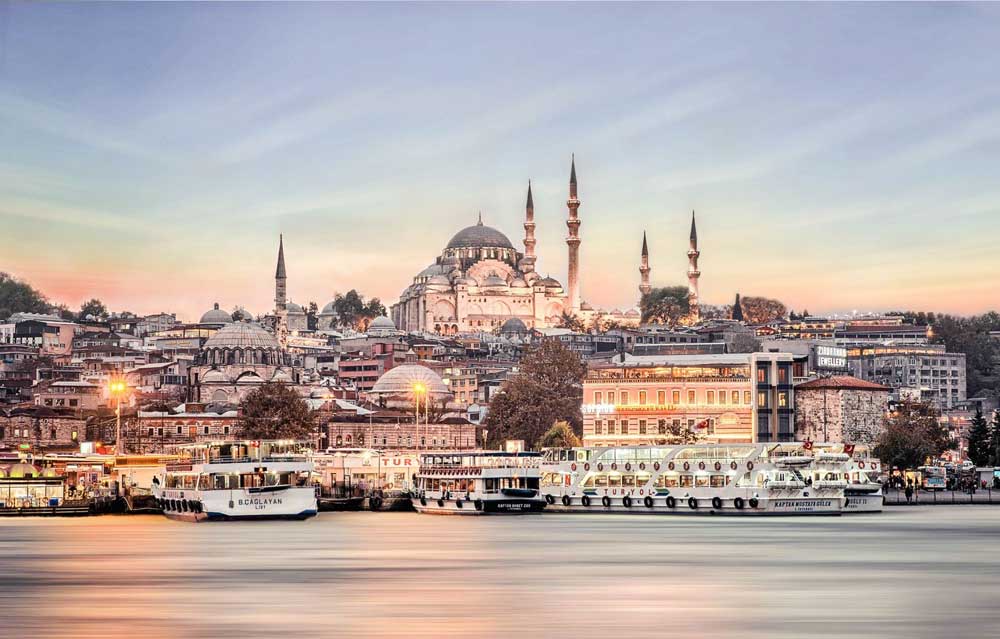 Real estate offers for sale in Fatih, Istanbul
Apartments in the Fatih district of Istanbul
The apartments have huge advantages in the Fatih area, such as the Yedikule project, with direct views of the Marmara Sea and the Bosphorus Strait. The project is one of the most luxurious projects in Istanbul, with natural beauty that combines modern life with ancient historical values ​​in Istanbul and many important nearby means of transportation. Such as Marmaray metro station and Yenikapi ferry station, which is guaranteed by the Turkish government, as well as the Topkapi Residences project, as the project is considered an investment opportunity due to its proximity to the city center and many means of transportation such as Metrobus, metro, and tram, and it is surrounded by many monuments and historical museums It offers a full range of lifestyle amenities.
Villas in Fatih, Istanbul
Villas in Fatih in Istanbul vary according to the quality of the villa, its size, location, spaces, proximity to vital places, in addition to other factors such as the quality of the finishings and the view. The type of villa has a role in determining its price. The prices of villas in Fatih are different from those in Sapanca, for example as well as Trabzon Villas or Antalya villas, as each city, has its own peculiarity, but the villas in Fatih, compared to their counterparts in Europe, are attractive, and Istanbul contains many villas in different areas, with multiple spaces and luxurious views.
Shops in Fatih area
The most important thing that distinguishes the shops in Fatih is to ensure the financial growth of the business. The financial factor is not the only factor in deciding whether to rent or buy a shop. You can search for the best option to buy shops or any other commercial property in order to conduct your business or to invest in shops and renting them to other businessmen, or even through resale operations, which brings you profitable financial returns. Therefore, the Fatih area was the appropriate location, as it is easy to move around, as the area is served by mass transportation, metro lines, and on a public road.
Offices in the Fatih district of Istanbul
Turkey has become a gateway that attracts smart investments and economic business from the East and West.  Also, it has become a destination for those looking for excellent headquarters to launch commercial and investment activities, as the city of Istanbul led the market, along with other central Turkish cities. When searching for offices in the Fatih area, some elements must be taken into account. The quality in choosing the commercial office, and the use of a reliable real estate consultant with experience in the Turkish market. For example, Imtilak Real Estate, the leading investment, and real estate consultancy provide additional services to investors and those wishing to own offices in the Fatih district of Istanbul.
Hotels for sale in the Fatih district of Istanbul
Fatih area includes many different properties, there are high-end residential apartments, with guaranteed projects with payment in installments. Fatih has options for real estate ownership for offices and shops, in addition to the presence of many hotels that can be invested. Turkey is characterized by many places that require the presence of hotels, due to the country's tourist nature at various levels, making hotels for sale in the Fatih Istanbul area one of the options that those wishing to own properties in Fatih are looking for.
Imtilak real estate services within the real estate of Fatih area
Imtilak Real Estate Company provides its integrated services within the real estate of the Fatih area through its office in Istanbul. Its services include, before, after, and during the sale, by receiving the customer from the airport to the hotel, helping him choose the place of residence, providing specialized real estate consultancy, and accompanying him on real estate tours along Fatih. We also have a team specialized in following up the procedures of the title deed (Tabu), receiving the property, verifying its conformity with the contract, getting a residence permit, opening a bank account, preparing the property for use, in addition to managing property affairs such as leasing and reselling it, and following up on taxes, fees and bills related to the property.
Edited by Imtilak Real Estate©
Did you like this topic? You can share it with your friends now.
Fatih Region Report


The most favorite cities for foreign investors
The nationalities that owned the most in Turkey