Property for Sale in Sisli, Istanbul
Find a selection of beautiful properties for sale in Sisli, Istanbul. An impressive group of homes, villas, and apartments are showcased on our listing page.
Properties found: 167
USD

EUR

SAR

AED

KWD

OMR

QAR

BHD

JOD

DZD

YER

TRY

GBP

CHF

CAD

AUD

CNY

RUB
Sisli was transformed from a rural village to a vibrant urban neighborhood in Istanbul. It is now a thriving commercial and residential district with a rich history and cultural heritage. The district is known for its modern architecture, upscale shopping, and cultural landmarks such as the Istanbul Cevahir shopping mall, the Atatürk Museum, and the Osmanbey Mosque. Sisli is also home to a diverse population, including Turkish and international residents, which has contributed to its cosmopolitan atmosphere. Overall, It is a fascinating place to explore and offers something for everyone, from history and culture to shopping and entertainment.
Sisli is a popular destination for real estate investors and homebuyers due to its central location, cultural attractions, and excellent transportation links. The district offers a diverse range of properties for sale, including luxury apartments in high-rise buildings, elegant townhouses, and spacious villas with private gardens. The properties in Sisli are also known for their high-quality construction, modern amenities, and stunning views of the city. In addition, it has a well-developed infrastructure with excellent public transportation options, making it easy to get around and access all the city has to offer. Whether you're a first-time buyer or an experienced investor, Sisli is worth considering as a destination for your next property purchase.
If you're looking to invest in real estate or buy a new home, Sisli has a wide variety of properties for sale, including apartments, villas, and houses.
What Makes the Sisli Property Market a Good Investment?
There are several advantages of buying and selling a property in the Sisli region, some of which include:
Sisli Apartments Location
Sisli lies in the heart of Istanbul's city center, surrounded by everything. It is convenient for Maslak, Fatih, Taksim, and the Asian side. Sisli has a powerful and diverse transportation network, with the E5 highway passing through it, linking the European and Asian sides
Sisli Real Estate Market Opportunities
The real estate market in Şişli offers many opportunities for investors and buyers, including high demand for rental properties, a diverse range of properties, touristic potential, and development projects.
Education in Sisli, Istanbul
Sisli is in a great location, surrounded by prestigious and well-educated universities. Bilgi University, which was founded in 1996 and has over 25,000 students, is one of them. The institution has relationships with the most well-known European and American colleges. There is also, Bahcesehir University, which was founded in 1998 and has over 23,000 students as well as agreements with around 193 universities throughout the world. The university is also present in four additional countries.
Demography of Sisli, Istanbul
The demographic situation is very different; it is distinguished by a wealthy lifestyle, contemporary real estate construction, and a greater variety of life facilities and shopping outlets. The real estate business in Sisli has always been great, even though the prices for houses and flats are high but well worth it.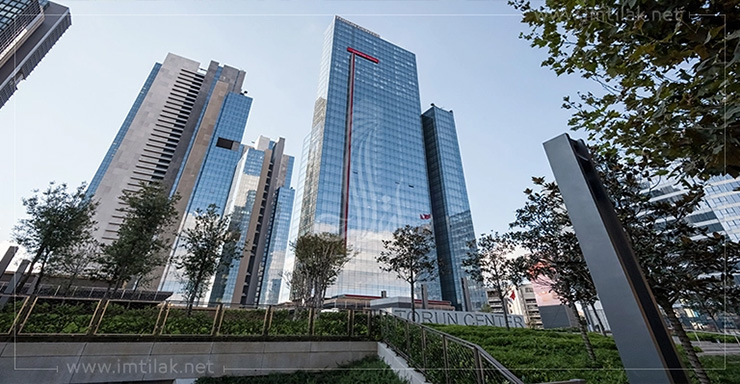 The Best Neighborhoods in Sisli to Buy a Property
Sisli is a large and diverse district with many neighborhoods, each offering unique advantages and disadvantages. The best neighborhoods in Sisli to buy a property depend on your specific needs and preferences, but here are a few neighborhoods worth considering:
Nisantasi is one of the most prestigious and upscale neighborhoods in Istanbul, known for its high-end shopping and luxury residential properties. Properties in Nisantasi tend to be expensive, but they offer an excellent investment opportunity due to their high demand and appreciation potential.
Bomonti is a rapidly developing neighborhood in Sisli, located close to the city center and major transportation hubs. The area has seen a surge in new developments and construction projects, making it an attractive option for investors and buyers looking for modern and well-equipped properties.
Pangalti is a neighborhood located in the Sisli district of Istanbul, Turkey. It is a residential area that is known for its quiet streets, green spaces, and easy access to transportation options.
Mecidiyekoy is a neighborhood in Istanbul; it is comprised of small alleys and towering buildings. Mecidiyekoy is home to numerous key facilities, including the main bus station, Metrobus, Osmanbey Metro Station, and Profilo Shopping Center, which has a cinema and bowling alley as well as many well-known restaurants.
Esentepe is a neighborhood located in the Sisli district of Istanbul, Turkey. It is a popular residential and commercial area that has seen rapid development in recent years. Esentepe has seen a surge in development in recent years, with many new residential and commercial properties being built. This has led to a rise in property prices but also increased the area's popularity among investors and buyers.
What Is the Average Price of a Home for Sale in Sisli?
The average price of a home for sale in Sisli, Istanbul can vary greatly depending on several factors such as the neighborhood, the age and condition of the property, the type of property (apartment, villa, commercial property, etc.), and the size and number of rooms. However, the average price of a residential property for sale was around 1,5 million TL (approximately $170,000) for an apartment and around 5 million TL (approximately $580,000) for a villa.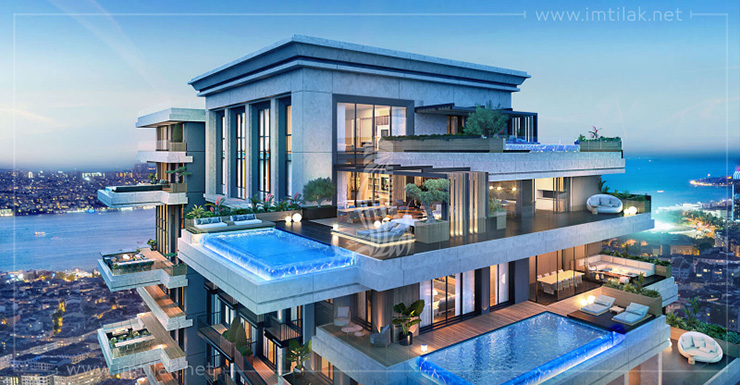 What Should You Look for When Exploring a Property for Sale?
When buying a property in Sisli, Istanbul, there are a few things to consider to ensure a lucrative investment. Keep the following in consideration while purchasing a property in Sisli:
The location of the property is one of the most important factors to consider. Look for a property that is located in a safe and desirable neighborhood, with easy access to transportation options and other amenities.
Consider the price of the property and whether it is within your budget. Remember to factor in any additional costs such as maintenance fees, taxes, and closing costs when evaluating the price of the property.
Condition of the property
The condition of the property is another important factor to consider. Look for a property that is in good condition and does not require extensive repairs or renovations. You should also consider the age of the property and whether it has been well-maintained over the years.
Look for a property that offers the amenities and facilities that are important to you, such as parking, a swimming pool, a gym, or a concierge service.
Sisli is a densely populated area with a mix of old and new buildings. When exploring a property, consider the style and size of the home. Is it a modern apartment or a traditional building? How many bedrooms and bathrooms does it have? Is it suitable for your lifestyle and family size?
Quality of nearby schools
If you have children, the quality of nearby schools is an important consideration. Research the schools in the area and find out their reputation, curriculum, and performance. Check if they offer bilingual education or if they follow the international baccalaureate program.
Buying a property in Sisli may come with some tax implications. Consider the property tax, stamp duty, and other taxes that may apply. Also, consider the cost of living in the area. How much does it cost to maintain the property, pay for utilities, and other expenses?
The size of the property is an important consideration. Sisli is a busy area, and some properties may be smaller than what you are used to. Consider your lifestyle and how much space you need. If you have a family, you may need more space than if you are living alone.
Foreigners can buy property in Sisli, Istanbul. Turkey has relatively liberal property ownership laws for foreign citizens. According to the Turkish Property Law, foreign nationals can buy real estate in Turkey, subject to the reciprocity principle and legal restrictions.
While it is not legally necessary to hire a real estate agent when buying property in Sisli, Istanbul, it is highly recommended. A reputable and experienced real estate agent can provide valuable assistance in navigating the local market, negotiating the price and contract terms, and ensuring a smooth transaction process.
Edited by Imtilak Real Estate ©
Do you like this topic? You can share it with your friends now!
Istanbul Region Report


The most favorite cities for foreign investors
The nationalities that owned the most in Turkey