property for sale in Trabzon Turkey 2023
Are you looking for a distinctive real estate investment in Trabzon? Check Imtilak Real Estate company's offers in Trabzon Turkey 2023. Cheap Apartments, villas, shops, farms and land in Trabzon.
Properties found: 36
USD

EUR

SAR

AED

KWD

OMR

QAR

BHD

JOD

DZD

YER

TRY

GBP

CHF

CAD

AUD

CNY

RUB
Information on property in Trabzon, Turkey
Property for sale in Trabzon is distinguished as Trabzon is on the list of most-selling real estate cities in Turkey. It ranked fifth, and the number of real estate companies in Trabzon tripled due to historical, natural and service factors. It has become a destination for investors, and the Turkish State has expanded the infrastructure networks in Trabzon to accommodate more arrivals, placing its real estate at the top of the investment attraction, as well as the diversity of its options and its exposure to nature's charm.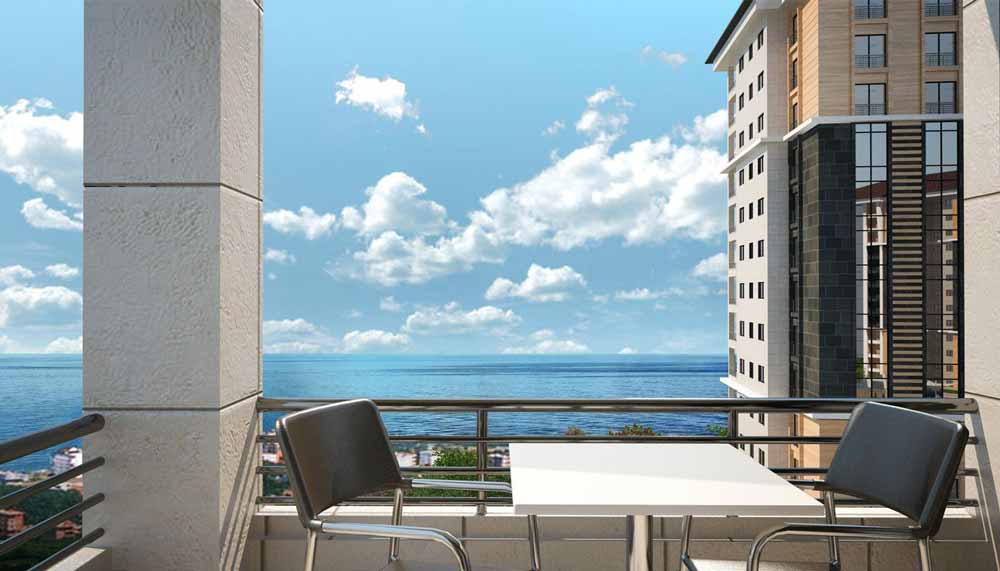 Advantages of ownership and investment in property for sale in Trabzon
property for sale in Trabzon is distinguished as a guaranteed investment for a large number of aspirants to own property for sale in Trabzon the city of beauty and tourism, especially from Arab investors. Hotel projects also have a role in increasing the demand for real estate investment in Trabzon, where big companies entered this field due to the high advantages of Trabzon to attract tourists, and the restriction of the goal of many Arab investors to buy real estate in spending vacation only, in addition to not renting their homes during their absence from it, which contributed to the orientation of a large group of investors Arabs towards owning villas in it.
properties offers for sale in Trabzon
Trabzon is characterized by the diversity of its apartment areas and views, between condominiums bordering the sea and apartments overlooking the nature of mountains and plains. Imtilak Real Estate offers different and competitive offers to invest in apartments in Trabzon within the best luxury complexes with distinctive locations.
Such as the Basiri complex in Yalincak, the complex is located in an area of 17,000 m2, with extensive green space, all facilities from a swimming pool, children's playground, walking trails, central heating system, wide balconies and a distinctive view of the sea, as well as the Zahi Yalincak complex, Golden complex, Golden Yalincak complex and other properties.
Check our ownership offers within Trabzon apartments, and learn more about the prices.
Trabzon villas are distinguished by their beauty, luxury, and appearance, as Arab investors have directed to acquire villas in them, due to the nature of the picturesque city, its safety, and its design beauty. In addition to its extensive space, the villas are independent of high quality, in structured architectural distribution, and are an appropriate opportunity for those wishing to acquire Turkish citizenship. Imtilak offers valuable offers to own villas of various types, designs, spaces and views, such as the Al-Rasheed Villas Project, Al-Bustani Villas Complex, and Yalincak Villas.
Shops in distinctive areas in Trabzon
Trabzon has many shops suitable for any business. The city is located in a vital tourist environment for investment, such as restaurants and cafes. They are characterized by an abundance of options for investors, in addition to their proximity to central services, residential complexes, and transportation, which made them suitable for conducting business.
Farms and lands in Trabzon
Trabzon contains an abundance of lands intended for investment, as owning land and farms in Trabzon is an opportunity for promising investment, and farms in Trabzon are characterized by large areas and luxurious views. Imtilak Real Estate facilitates obtaining wonderful and suitable farms for investment at the most suitable prices and offers options to own land that suits the investor's need while providing many important free services.
Cheap Trabzon property for sale
Imtilak Real Estate offers the opportunity to own Trabzon real estate at cheap prices, with multiple sizes, and different views, according to every person's needs, which are ready for delivery. Such as the Lake Park project, Maria residence, Brouj life, Glory residence, and more of Imtilak's projects.
Property for sale in Trabzon on sea
There are apartments for sale in Trabzon that have a wonderful sea view such as Golden Yalincak Complex, Lake Park complex, and Glory residence. With water and heat insulation, the apartments are characterized by ideal designs and finishings, with an open view of the Black Sea and the scenic nature of Trabzon, and apartment prices are competitive and ideal.
Imtilak Real Estate offers the opportunity to own property in Trabzon, offering multiple and many options for each type of investment. There are pre-purchase services, which include a reception from the airport, and assistance with the place of residence. In addition to providing specialized real estate consultations, with real estate tours throughout Trabzon, and there are after-sale services, which include the title deed, receiving the property and verifying its conformity with the contract, getting residency, opening a bank account, preparing the property, and its attachments for use, as well as administration of the property: such as renting it, or reselling it, and following up on taxes, fees, and bills for the property.
Edited by Imtilak Real Estate©
Did you like this topic? You can share it with your friends now.
Trabzon Region Report


The most favorite cities for foreign investors
The nationalities that owned the most in Turkey