Villas For Sale in Antalya 2022
explore a great veriety of villas for sale in antalya with stunning views and cheap prices, installment options and suitable for real estate investment.
Properties found: 3
USD

EUR

SAR

AED

KWD

OMR

QAR

BHD

JOD

DZD

YER

TRY

GBP

CHF

CAD

AUD

CNY

RUB
Ready
Granda Villas IMT - 775
Villas for sale in Belek Antalya, with distinctive prices and luxurious specifications, within one o...
Starting at
550,000 $
2023 Digital Home IMT - 785
Luxury villas for sale in Antalya at premium prices within the prestigious Dosemealti area, you can...
Starting at
250,000 $
Ready Belek Villas IMT - 754
Villas for sale in Antalya within the "Belek Villas" project close to the seashore with special ente...
Starting at
350,000 $
Why is the option of buying a villa in Antalya so special?
Buying a villa in Antalya is a very special option, because Antalya is the capital of tourism and global beauty, famous for its beaches, resorts, and clean, warm waters, which made it a destination for international and local tourism. Renting with attractive returns, especially as it contains all types of villas.
What is the average price of villas in Antalya?
The average prices of villas in Antalya range between $500,000, plus or minus, due to the different areas of the villas and their proximity or distance from vital places, in addition to other factors such as the quality of the cladding, the quality of finishes and sea views, and the type of villa has a role in determining its price.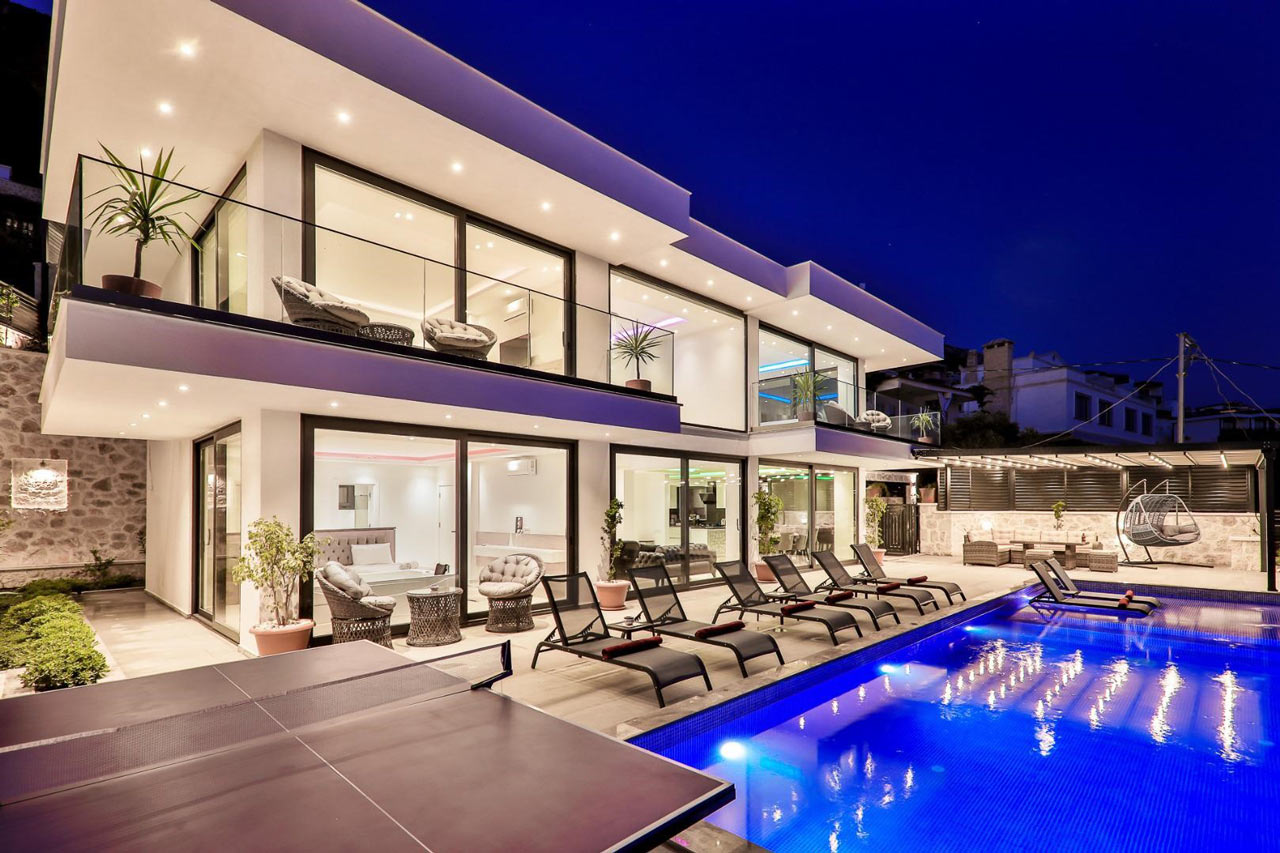 Offers of villas for sale in Antalya by Imtilak Real Estate
Villas for sale in Antalya by the sea
The beaches of Antalya extend over large areas, which made the presence of villas overlooking the sea in Antalya a great presence, and the villas overlooking the sea in Antalya are characterized by their beauty, the quality of the cladding, the multiplicity of spaces and locations close to some important places.
Villas for sale in Antalya in installments
Imtilak Real Estate offers the possibility to buy villas in Antalya in installments and to get all offers for buying villas in distinct places in Antalya, whether for tourism investment or for the purpose of family housing, through convenient installment options offered by Imtilak Real Estate, contact us.
Villas for sale in Konyaalti, Antalya
Buying villas in the Konyaalti district of Antalya is a fruitful option, as the region is at the forefront of Antalya real estate in the investment vitality, including the Antalya Marina Villas complex, in the middle of a green area extending to the mountains of Antalya, and through a quiet environment. The project also provides a promising investment opportunity for those wishing to benefit from rich tourist seasons, the complex consists of 28 independent or double villas, six rooms and a hall, three floors, and advanced smart home systems.
Villas for sale in Belek, Antalya
Belek is famous for containing the most luxurious villas in Antalya, such as Belek villas, within walking distance of the seashore in the beautiful green countryside of Antalya Belek. The project enjoys its proximity to the main public roads and its surroundings with many enjoyable recreational centers that attract tourists. The project provides independent villas, with a contemporary architectural style, suitable for luxurious family life.
Villas for sale in Lara, Antalya
Villas for sale in Antalya, Turkey within Lara, Antalya, with the option of installments, the complex is located in the Liman area, near Konyaalti Beach, tourist attractions, in addition to its proximity to shopping centers and the city center.
What are the services of Imtilak Real Estate in the field of investment in Antalya villas?
Imtilak Real Estate provides distinguished services to anyone who wants to buy villas in Antalya, including installment services, and pre-sales, after-sales, and during-sales services, by receiving the client from the airport to the hotel, providing specialized real estate consultancy, and taking him on tours throughout Antalya.
We also have a team specialized in following up the procedures of the title deed, receiving the villa, verifying its conformity with the contract, getting a residence permit, opening a bank account, preparing the villas and their annexes for use. In addition to managing villa affairs, such as renting it, reselling it, and following up on taxes, fees, and bills for the villa. A special team is assigned to follow up the procedures for obtaining Turkish citizenship through real estate ownership.
Edited by Imtilak Real Estate©
Did you like this topic? You can share it with your friends now.
Antalya Region Report


The most favorite cities for foreign investors
The nationalities that owned the most in Turkey