Apartments For Sale in Istanbul Asian Side
Browse our selection of Asian side apartments for sale in Istanbul and find the perfect property to suit your needs. Contact Imtilak now and buy a beautiful apartment in Istanbul.
Properties found: 25
USD

EUR

SAR

AED

KWD

OMR

QAR

BHD

JOD

DZD

YER

TRY

GBP

CHF

CAD

AUD

CNY

RUB
Overview of Istanbul Asian Side
The region of Istanbul which is located on the Asian continent, usually referred to as the Anatolian side, is divided from the European side by the Bosphorus Strait. Compared to the European side, this region provides a different atmosphere and cultural experience, as well as its own distinctive appeal and attractions.
Features of Life in Asian Istanbul
The Asian Side of Istanbul is seen to be a significant component of the cultural and historical level and enjoys relative tranquility and serenity compared to the European side. Additionally, the Asian side of Istanbul is well known for its lovely green areas in addition to its archaeological and recreational tourist attractions, making it a year-round travel and real estate hotspot.
In contrast to the European side of Istanbul, living on the Asian side provides a distinctive experience with its own unique traits and lifestyle. The following are some salient aspects of living in Asian Istanbul:
Compared to the busy and packed streets of the European side, the Asian side typically has a more peaceful and leisurely vibe. This makes it a desirable choice for anyone looking for a calmer and more tranquil living environment.
On the Asian side, there are many residential communities that combine contemporary apartment buildings with older-style homes. Families and adults seeking a suburban lifestyle in a metropolis are drawn by this.
The number of parks and green areas on the Asian side is high. These locations offer places to relax, go on picnics, and engage in outdoor activities. Nature-friendly areas include Camlica Hill and Fenerbahçe Park, for instance.
On the Asian side, traditional marketplaces and bazaars remain an essential aspect of daily life. These markets provide locals with a sense of real Turkish culture and local shopping experiences while also offering fresh vegetables, spices, apparel, and other things.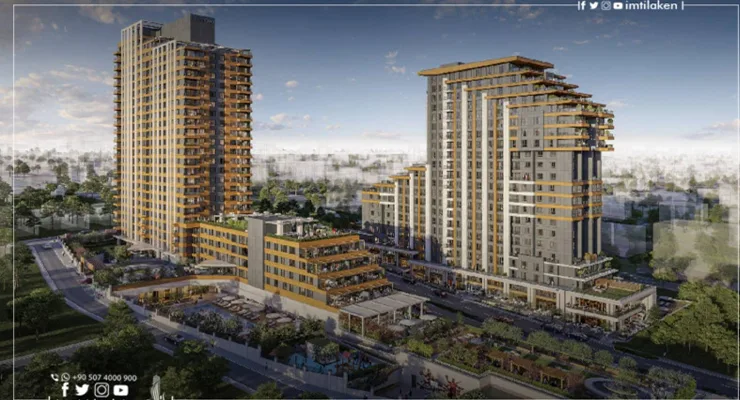 The Advantages of Living on the Asian Side of Istanbul
Mosques, palaces, and archaeological sites are just a few of the historical and cultural attractions on the Asian side. These locations add to the area's distinctive character and offer an insight into Istanbul's rich past.
There are several parks, green spaces, and recreation spots on the Asian side. These offer chances for outdoor recreation, picnics, jogging, and quality time in nature, all of which promote a healthier and more active way of life.
Due to its quaint restaurants, cafes, and stores, the neighborhood is well-liked by both locals and tourists.
Related:
Discover the benefits of owning a property in Turkey
.
There are several chances for outdoor pursuits on Istanbul's Asian side, including sailing, cycling, and hiking.
Stunning views of Istanbul's European and Asian sides may be seen in several areas on the Asian side. These expansive vistas add to the peacefulness and provide a lovely background to daily living.
Due to its calmer neighborhoods, green areas, and sense of community, the Asian side is frequently seen as being more family-friendly. For residents with children, there are several schools, playgrounds, and family-friendly establishments.
Check out our
offers for the top villas in the Asian side, Istanbul
.
Where to Find Real Estate for Sale in Asian Istanbul?
Uskudar region
On the Asian side, Uskudar region is a historic and lively neighborhood. It provides a blend of conventional and contemporary characteristics. Apartments, villas, and penthouses are available across Üsküdar's districts. To locate possibilities that suit your interests, look through local classifieds, internet property marketplaces, and real estate agents.
Kadikoy area
The thriving environment and wide range of real estate choices in Kadköy are well-known. Kadikoy area offers a range of options, including historic homes with charm and apartments in contemporary buildings. To identify suitable properties, think about looking through Kadköy's real estate offices, going to open houses, and browsing internet property listings.
Maltepe area
In the residential neighborhood of Maltepe, there are both apartment buildings and housing complexes. You may locate homes for sale in Maltepe with the use of real estate indices, property websites, and neighborhood real estate agents.
Beykoz region
Beykoz region is a more serene neighborhood with waterfront homes and a suburban atmosphere. It provides opulent homes, flats, and villas. Consult with neighborhood real estate offices or go through internet resources to learn more about your alternatives.
Get the best deals on homes for sale in Istanbul.
Kartal region
Kartal neighborhood is a region with several different real estate alternatives that are continuously growing. Here, you may find residences, projects, and complexes. Look into neighborhood real estate agents, go to property expos, and use internet property search engines to identify properties in Kartal.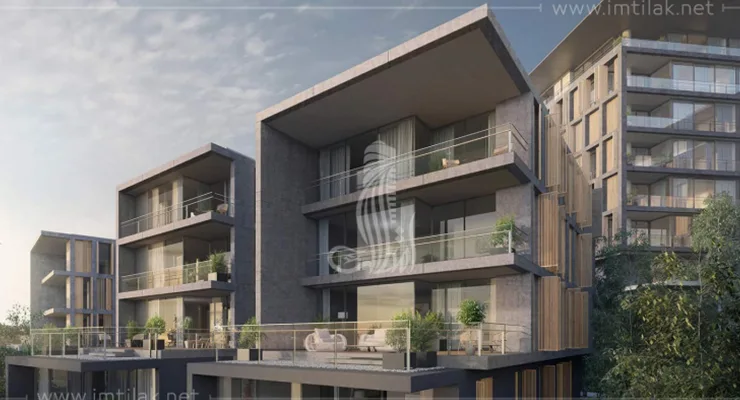 Average Price of Apartments in Istanbul, the Asian side
Apartment costs vary depending on a number of variables, including location, apartment type, and building age. However, we may estimate that the cost of an apartment measuring 100 square meters will be between $100,000 and $150,000.
How Can Imtilak Help You Find the Best Apartment for Sale in the Asian Side of Istanbul?
Imtilak Real Estate offers a variety of apartments for sale in the Asian Side of Istanbul at competitive prices in distinctive locations. Buying an apartment in Istanbul is a profitable investment because you can rent it out or resell it at a higher price. Imtilak provides a range of services to ensure that you buy the desired property you are looking for.
Contact Imtilak today and buy your future home!
Edited by Imtilak Real Estate ©
Do you like this topic? You can share it with your friends now!
CEYHAN Region Report


The most favorite cities for foreign investors
The nationalities that owned the most in Turkey