Real estate for sale in Ankara, Turkey in 2023
Check the best offers of Imtilak for sale in Ankara, Turkey in 2023, including apartments, villas, and land. We help you buy the best property at the lowest price, contact us now.
Properties found: 26
USD

EUR

SAR

AED

KWD

OMR

QAR

BHD

JOD

DZD

YER

TRY

GBP

CHF

CAD

AUD

CNY

RUB
Ankara real estate attracts investors with its attractive prices and high-end specifications, follow the details with us through Imtilak Real Estate company.
An overview of real estate in Ankara, Turkey
In recent years, the investors' attention has headed towards the Turkish capital, Ankara, and it has become competing with the economic capital, Istanbul, in terms of attracting businessmen to buy real estate in it, especially with the huge urban development that it is currently witnessing on the one hand, and the diversity of real estate in it and its attractive prices to a large extent on the other hand.
Therefore, it can be said that the political importance of the country's capital has been positively reflected on the Turkish real estate market, and the real estate market related to real estate offers for sale in Ankara has witnessed an unprecedented renaissance, with the great demand from investors for its properties, which combine all the elements of luxury.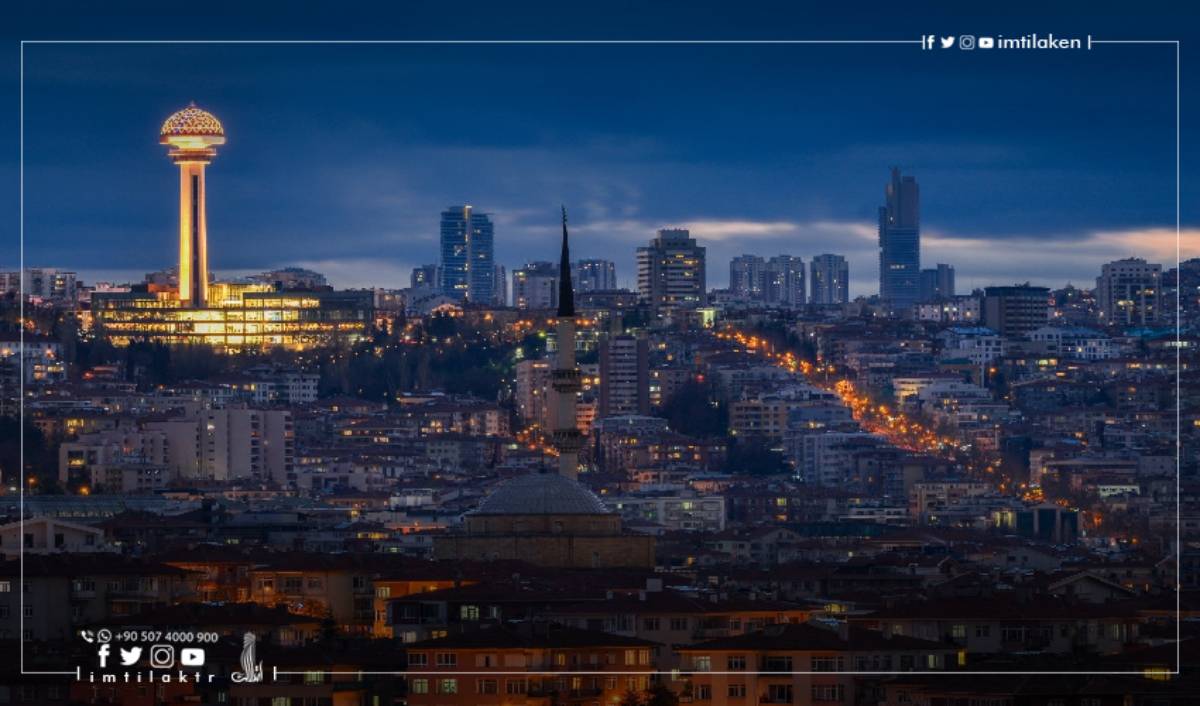 What are the advantages of buying a property in Ankara, Turkey?
Buying a property in Ankara gives you the benefit of living within the central locations of the Turkish capital, as it is close to the most important service centers, institutions, government ministries, and foreign embassies and consulates in the region.
Buying a property and living in Ankara gives you a variety of options in terms of providing services, as there are 19 public and private universities, 37 government hospitals, and 39 marketing centers, in addition to the strength of the infrastructure that guarantees you the ease of transportation, especially with a network of various means of transportation. From metro lines and public transport buses.
The apartments that promise you a prestigious life and promising investment are among the most important advantages of buying a property in Ankara, and above all, there is the possibility of obtaining Turkish citizenship by purchasing a property that fulfills the conditions of citizenship.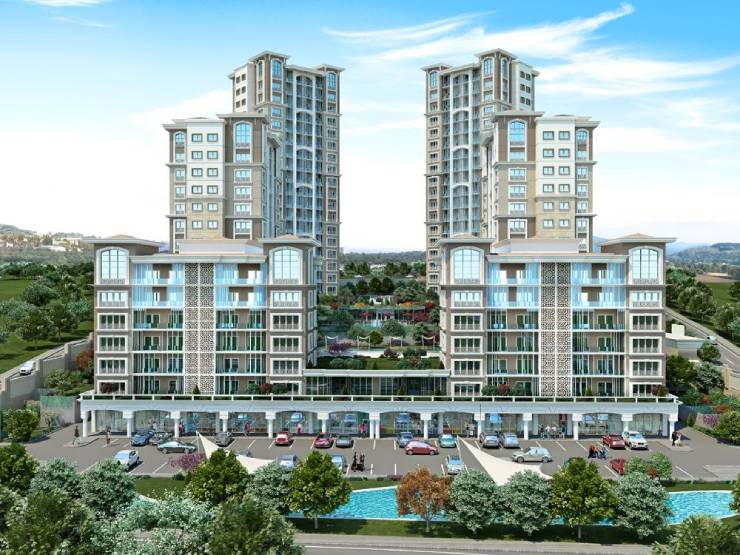 Are real estate prices in Ankara attractive?
Real estate prices in Ankara are relatively average at the local level in general, as they are cheap compared to Istanbul real estate, for example, and relatively high compared to other Turkish states.
According to the estimates highlighted by real estate experts at Imtilak Real Estate company regarding real estate prices in Ankara, the average price of apartments in Ankara in dollars for a two-room apartment and a hall ranges between 95-100 square meters in a new and integrated residential complex of $125,000.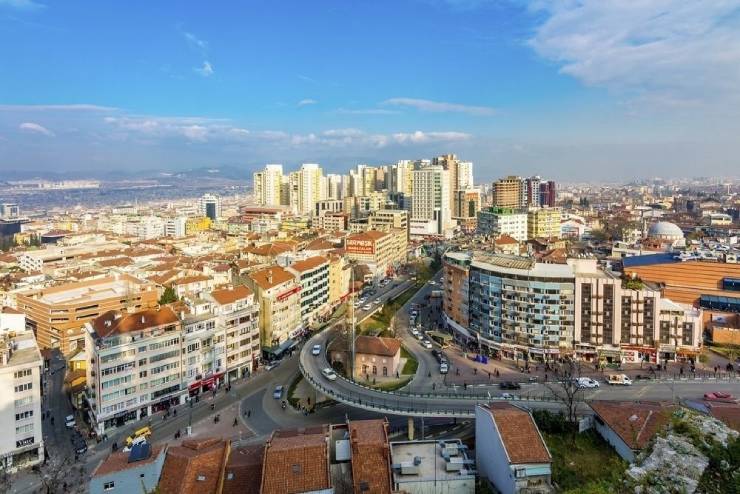 Real estate for sale in Ankara, Turkey in 2022
Apartments for sale in Ankara
The apartments in Ankara guarantee you high-end living within the best residential complexes, the most urban, the most beautiful in terms of high-end finishes and decorations, and the most wonderful in terms of exquisite urban designs, and green spaces are spread around them on all sides, and there are many recreational facilities and integrated services.
Many of the apartments offered for real estate in Ankara for sale guarantee you to apply for Turkish citizenship, and they have a lot of investment features, we present below a list of the most important residential complexes in Ankara as follows:
Ankara Bolivar in Yenimahalle district
The spirit of Ankara in the Mamak district
Oran Project in Çankaya
Acadia Flower in the Mamak area
Kurtz Project in Çankaya
Ataşehir in Yenimahalle
Sky Ankara in Mamak District
Wind Ankara in Yenimahalle
Valley Residences in Çankaya
Wind Ankara in Yenimahalle
Valley Residences in Çankaya
Belapis in Golbasi district
Ege Complex in Çankaya
Tower Residences in the Mamak area
The Green Forest in Yenimahalle
Çankaya Road in Çankaya District
Ankara residences in the Yenimahalle region
The Golden Complex in the Çankaya district
Mari Ankara in Çankaya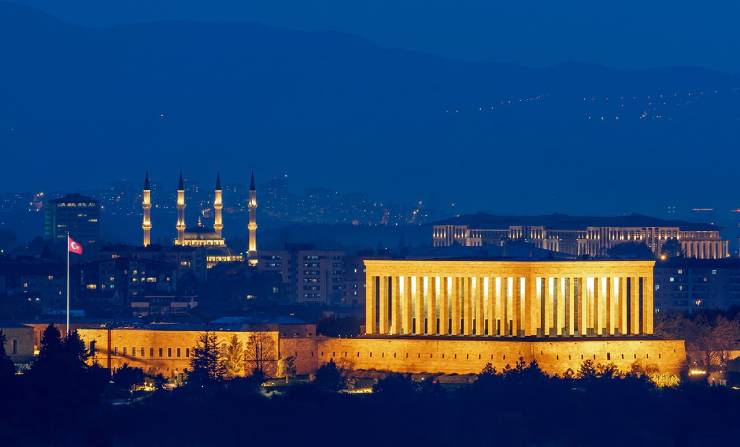 Villas for sale in Ankara
Ankara provides you with all the real estate options available from apartments, shops, and villas, as the villas are located in distinct places with spacious spaces, in an organized distribution that gives them luxurious views of the urban beauty of the city or the natural areas around it.
In this context, Imtilak Real Estate company provides you with the best opportunities to buy a villa in Ankara at the most appropriate prices available, with the guarantee of obtaining Turkish citizenship, and following up on all matters related to the management of naturalization and title deed files, and the decoration of villas.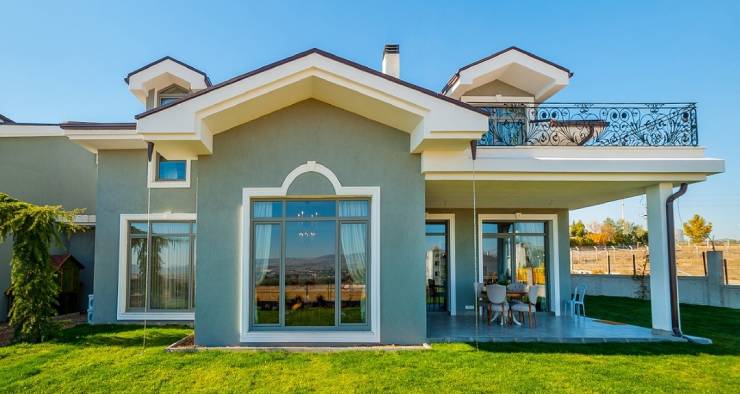 Investment in the land sector is one of the most important types of real estate investments, especially when the location of the land in the state of Ankara has a great strategic dimension, especially since Ankara includes appropriate features such as weather, climate, soil, and the flourishing of seasonal crops such as grains, citrus, roses, flowers, and other crops. Therefore, the establishment of agricultural or residential projects on the lands of Ankara will provide great profits.
If you are looking for land for sale in Ankara with large areas suitable for construction, or agricultural land at reasonable prices, you may contact the customer service team at the Imtilak Real Estate office in Ankara, where we help you search for luxury land and farms for sale in Ankara, with good investment returns.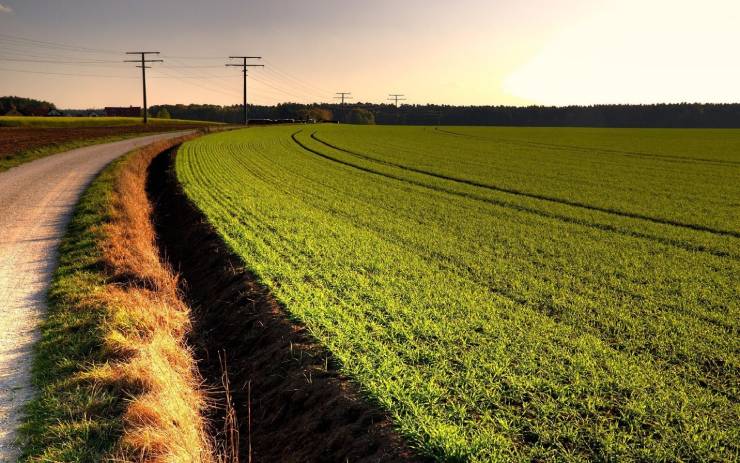 Imtilak Real Estate services for those wishing to own a property in Ankara
Imtilak Real Estate company expands its business in almost all Turkish states, recently opened its office in the Turkish capital with the aim of providing services to valued customers wishing to buy real estate for sale in Turkey in general and Ankara in particular.
The Imtilak Real Estate office in Ankara provides you with multiple options of real estate and residential projects that guarantee to obtain Turkish citizenship at the best prices, within the most beautiful residential complexes.
Imtilak Real Estate office in Ankara provides a selection of the most important investment opportunities and luxury ownership offers in the most central locations in Ankara, and continues to provide its services through the after-sales stage by managing the title deeds and citizenship files, and all matters related to decorations and finishes.
Learn about the most important real estate advantages in the state of Ankara, which open the doors of investment in Turkey wide, through our article on: Investing in the city of Ankara Turkey: a comprehensive guide.
Edited by Imtilak Real Estate ©
Did you like this topic? You can share it with your friends now.
Ankara Region Report


The most favorite cities for foreign investors
The nationalities that owned the most in Turkey