Filter
Sort by:
Recently added
---
Apartments for sale in Mamak, Ankara in 2023
Ready to invest? What is your budget ?
How many living rooms are in the apartment?
Thank you!
Thank you, we have received your request, and we will contact you as soon as possible.
Learn through Imtilak Real Estate company, about Ankara real estate, and the features it includes that attract investors to buy apartments in it.
Advantages of owning and buying apartments in Mamak, Ankara
The Mamak district in Ankara is one of the areas preferred by foreign businessmen for housing and investment. It is 3,5 km from the center of Ankara and it is the fourth-largest district in Ankara in terms of population density, and it is surrounded by a group of strategic areas of great importance such as Almadağ district from the east in the south, Çankaya district in the west, and Altindağ district in the north.
The Mamak area has a strong and developed infrastructure that meets all the needs and is characterized by the stunning nature and greenery spread across the mountains and valleys of the region, spreading the fragrance of the gentle breeze and the clear air in the area.
Average prices for apartments in Mamak, Ankara
The prices of apartments in the Mamak district of Ankara vary according to the size of the apartment, the area and specifications it enjoys, and the location it occupies in the area. For example, prices start in 1+1 apartments, with a total area of ​​82 m², within high-end residential complexes from $47,000, while the average prices for apartments of the 2+1 model, with an area, starting from 100 m² to approximately $89,000.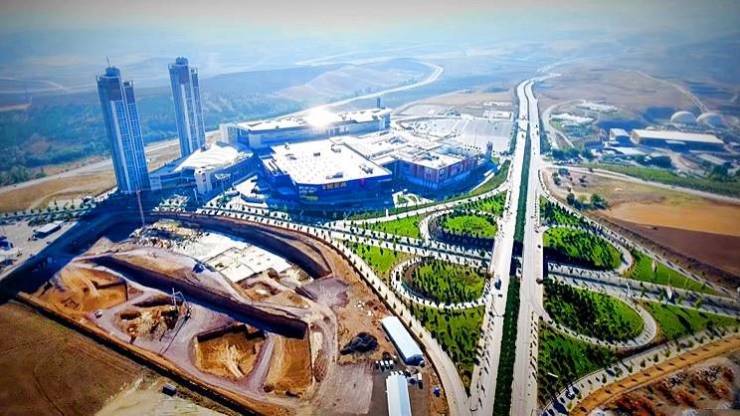 Imtilak  Real Estate offers apartments for sale in Mamak, Ankara
Imtilak Real Estate develops a range of real estate offers that are suitable for real estate investors, such as:
Cheap apartments for sale in Mamak, Ankara
There are a group of cheap apartments in Mamak, Ankara that suit the limited budgets of businessmen. Despite the cheap prices, there are many advantages of the apartments, as they are within the residential complexes that provide many free services, and are close to all health, educational, and shopping centers.
The Tower Project stands out as one of the most prominent cheap residential complexes in the Mamak area, where the apartments have luxurious finishes, and the prices start from $47,000.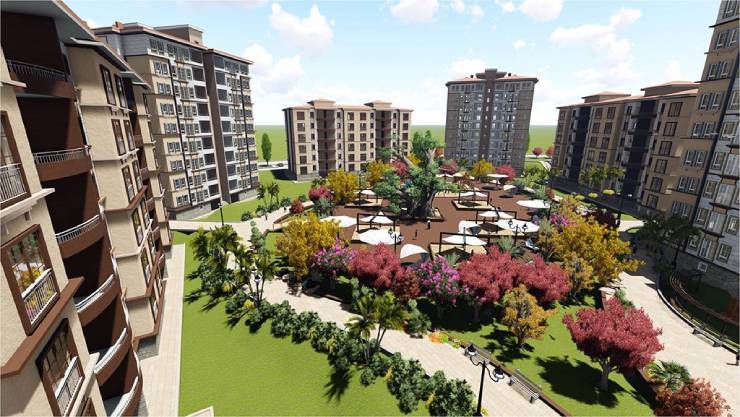 Apartments for sale in Mamak, Ankara suitable for the conditions of Turkish citizenship
There are apartments for sale in Mamak, Ankara within luxury residential complexes, surrounded by charming landscapes, and make a promising investment opportunity to obtain Turkish citizenship, such as the Acadia Flower project, which has an amazing architectural design, and features a spacious garden decorated with green trees and ornamental ponds, surrounded by sports and recreational facilities, The project offers luxury apartments, suitable for comfortable family life, and achieves the highest standards of comfort.
Read also: A Detailed Guide On Living In Ankara, Its Advantages And Costs 2022
Apartments for sale in Mamak, Ankara in installments
For those interested in comfortable housing and profitable real estate investment, Imtilak Real Estate company offers a variety of apartments for sale in Ankara in general, and in the Mamak area in particular, with various payment options, whether by paying cash or through interest-free installment offers that suit different terms when buying apartments in installments usually.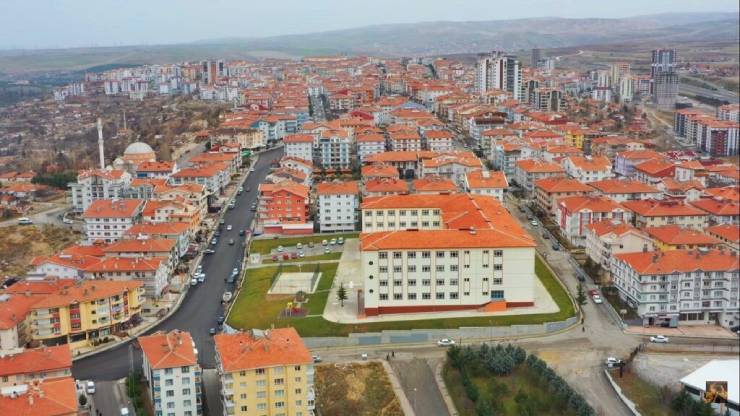 Imtilak Real Estate services for those wishing to buy an apartment in Mamak, Ankara
A variety of the best real estate projects, and some of the most beautiful apartments located within the residential complexes, which provide free and integrated entertainment services, are offered by Imtilak Real Estate, to those wishing to buy Ankara apartments in the Mamak area.
Imtilak company's services continue to conduct field tours, provide real estate consultancy, follow up on title deeds and citizenship files, and solve all matters related to decoration and home furnishing, and other after-sale procedures.
Edited by Imtilak Real Estate ©