Government Guaranteed Apartments for Sale in Istanbul
Browse our selection of government-guaranteed apartments for sale in Istanbul and find your dream home. These apartments are backed by the Turkish government and offer high rental income.
Properties found: 4
USD

EUR

SAR

AED

KWD

OMR

QAR

BHD

JOD

DZD

YER

TRY

GBP

CHF

CAD

AUD

CNY

RUB
Real estate investing has long been a dependable and fruitful means to build money. While many investors want for security and profits, others long for something more—a special opportunity that combines safety, profitability, and perhaps even extra perks. You need to go no farther than Istanbul, where government-backed flats provide an alluring investment opportunity.
The abundance of choices while purchasing government-guaranteed homes in Istanbul is one of its notable features. You may locate apartments in various locations, sizes, and price ranges to suit your tastes and spending limit, whether you are an experienced businessperson or a novice investor.
What Are Turkish Government Guarantee Projects?
Government-guaranteed projects, sometimes referred to as Turkish Government Guarantee Projects, are specialized infrastructure and real estate development efforts in Turkey that have the backing of the Turkish government. These assurances are given to inspire trust in investors and assure that the projects will be successfully completed.
The term "Turkish government guarantee projects" refers to any buildings constructed in Turkey as a result of partnerships between the public and private sectors, including local governments and architectural departments. For more informtion read our detaild guide to The Government Guarantee projects.
The Turkish government actively supports a number of industries, such as real estate and infrastructure, in order to foster economic growth and development. Large-scale endeavors involving the development of essential infrastructure, such as roads, bridges, airports, tunnels, and public transit systems, are frequently the subject of government guarantee projects. They might also include the construction of apartment buildings, businesses, and mixed-use developments.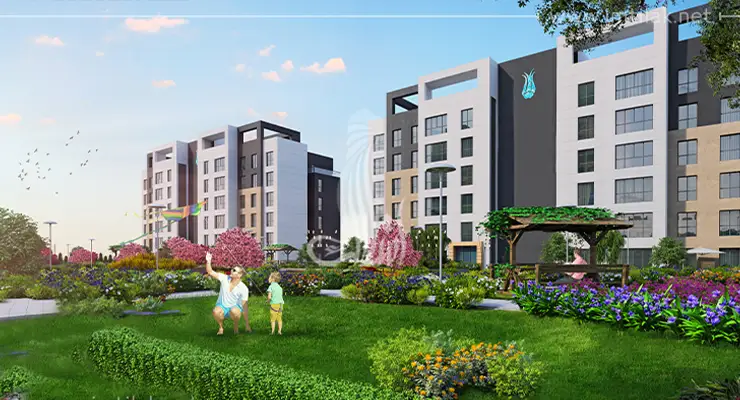 The Benefits of Buying an Apartment in Istanbul with Government Guarantee
Suitable Prices
Apartments in Istanbul with government guarantees frequently have affordable pricing. The Turkish government wants to lower the cost of these assets and increase investor access to them. As a consequence, you may pick an apartment that fits your budget and investment objectives from a variety of sizes and pricing points.
High-quality
Istanbul government-guaranteed projects are subject to strict quality controls and inspections. The government makes ensuring these projects adhere to strict construction, design, and technical requirements. Apartments in such a development are built with high standards of quality and craftsmanship, providing inhabitants with a cozy and appealing living environment.
High Level of Technical Specifications
The government-guaranteed apartments frequently have cutting-edge technical features and contemporary conveniences. These initiatives include elements like earthquake-resistant buildings, energy-saving devices, smart home technology, and well-planned living areas. Purchasing an apartment in Istanbul with these features increases your comfort while also increasing the property's worth and appeal in the long run.
Payment to Government Bank Accounts
Payments are often sent straight to government bank accounts when purchasing an apartment in a project that is backed by the government. The fact that the money is transferred through authorized channels adds an extra degree of security and transparency to this payment method. It guarantees that the transaction is accurately recorded and gives investors a piece of mind.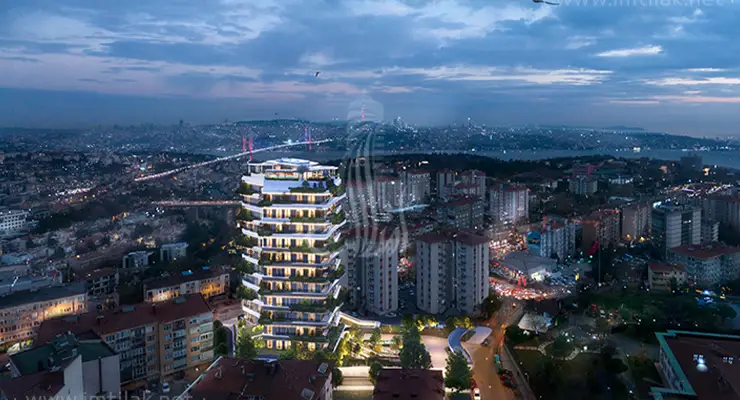 How to Buy a Government Guaranteed Apartments for Sale in Istanbul
Find the ideal property for your needs in terms of location, space, budget, and property type (residential, commercial, tourist, etc.).
Make arrangements for visits to Turkish real estate developments. Whether a property is finished or still under construction, an investor can visit it in Turkey.
The property is reserved in the investor's name in case he wishes to purchase it. With the aid of an interpreter, carefully read the purchase agreement.
Pick a payment option (cash or installments) and delivery date for the property. It is advisable to wait to acquire the real estate report paperwork before signing the purchase agreement. This takes three to seven days to remove.
The investor must pay the down payment before obtaining the property if they decide to purchase a home in Turkey over time. The Central Bank of Turkey will receive payment in Turkish Lira through electronic transfer from the investor's account.
Investors can take advantage of yearly government discounts and incentives when purchasing real estate in Turkey through a project that has the government's guarantee.
What Are The Types Of Turkish Projects Guaranteed By The Turkish Government:
Full government guarantee: Government construction firms are exceptional in that they complete the full real estate project, from the point at which the land on which the project will be built is purchased, through the stages of construction and completion, through the process of marketing, sale, and delivery.
Partial government guarantee: Where either government and private firms jointly engage in the construction and finishing process, or when government companies have the right to monitor the construction and finishing process carried out by the private construction company on property controlled by the governmental company.
Check out our offers for:
Villas for Sale in Istanbul
.
Buy a Government Guaranteed Apartment in Istanbul with Imtilak
Don't miss this chance to own a government-guaranteed apartment in Istanbul and secure your future. Contact Imtilak today and let our experts guide you through the process of buying a new apartment. We will help you find the best property for your needs, negotiate the best price and handle all the legal and financial details!
Edited by Imtilak Real Estate ©
Do you like this topic? You can share it with your friends now!
Istanbul Region Report


The most favorite cities for foreign investors
The nationalities that owned the most in Turkey