Properties for sale in Sakarya Turkey 2023
Best opportunities to own property for sale in Sakarya Turkey 2023 including apartments, villas, shops, farms, and land. Cheap prices with the ability to pay in installments and free Turkish citizenship services.
Properties found: 25
USD

EUR

SAR

AED

KWD

OMR

QAR

BHD

JOD

DZD

YER

TRY

GBP

CHF

CAD

AUD

CNY

RUB
Information on properties in Sakarya
Sakarya properties are located in a city close to Istanbul and are typical properties, most of which are part of full-service housing and facilities projects. They are also characterized by their proximity to service centers, where shops, restaurants, and hospitals, besides the properties in Sakarya, are characterized by their location in a safe housing environment, and apartments of good and varied sizes, and are also one of the real estates that played a key role in the percentage of real estate sales, which gives a successful investment.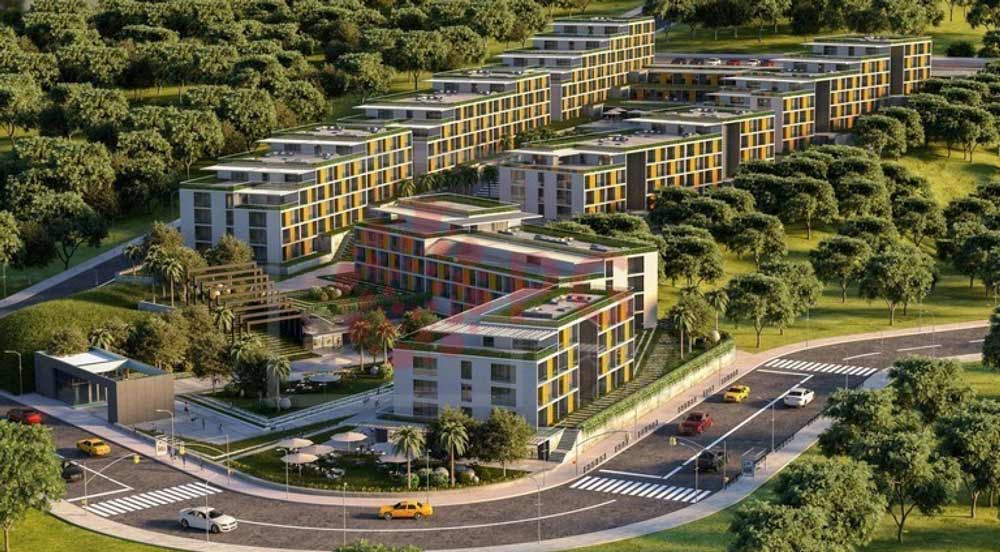 Advantages of ownership and investment in Sakarya properties
Owning and investing in Sakarya properties is one of the fruitful options for those aspiring to real estate ownership in it, as it is located in a city with charming views and stunning views, with abundant services, and the rental of real estate in it is guaranteed and at reasonable prices. Sakarya real estate is also distinguished by being located in residential projects distinguished by its spacious areas, its distinctive location, and characterized by high-quality finishes, in a thoughtful architectural distribution, and there is an opportunity to obtain Turkish citizenship by owning in Sakarya.
Real estate offers for sale in Sakarya
Apartments in Sakarya
Sakarya apartments are characterized by high advantages, with typical apartments within a residential project complete with services and facilities, such as the Serdivan Residence project which is located near a lively street rich with shops, restaurants, and hospitals, in addition to a safe housing environment, and well-sized apartments, near the green Sapanca area. As well as Al-Bustan complex project, characterized by its proximity to the new road between Sakarya and Istanbul New Airport, has a nice quiet location far from the city's noise and congestion, amid a green environment and landscape, and contains family-friendly and affordable apartments.
Villas in Sakarya
Sakarya villas are characterized by being located in distinct residential projects with spacious areas and distinctive locations, and the villas are independent with high-quality finishes, in an orderly distribution that gives them luxurious views such as Kzluk villas.
The project is located in the Akyazi area, amidst a calm and peaceful natural environment, a tourist environment that hosts more than 700,000 tourists a year, and the residential sector is generally characterized by good indoor spaces, suitable for high tastes.
Shops in Sakarya
Sakarya contains many shops suitable for any business activity and is characterized by its commercial-friendly locations, proximity to residential complexes, transportation, and vital centers, high infrastructure, designs that correspond to the need of each investor, its proximity to the capital of economic activity, making it a good business climate, and a promising opportunity for those wishing to make a successful real estate investment.
Farms and lands in Sakarya
Because of its nature, Sakarya has become a destination for investment in land and farms, which generate financial returns, whether for agricultural investment or for construction, depending on the quality of the choice of place in Sakarya and its relevance to the type of investment that is intended. The idea of owning one of its fertile farms, building a house, and then reselling it after rehabilitation, or renting it, is an option.
Cheap properties for sale in Sakarya
Imtilak Real Estate offers the opportunity to own real estate properties in Sakarya at cheap prices, in multiple areas, between the embrace of green nature, with elaborate finishes, ready for delivery, such as the Sakarya River project, as the apartments are located in the embrace of charming nature, within walking distance from the natural attractions of sumptuous splendor. Close to hospitals and schools, and many important services.
Properties for sale in Sakarya in installments
Imtilak Real Estate offers the opportunity to obtain an apartment in Sakarya in installments, in several places, such as the Scaria River Project which is characterized by its modern-day design, its diverse apartment options, its completed equipment, and offers of property ownership include an abundance of options for apartment ownership, space, number of rooms, etc.
Imtilak real estate services in the field of real estate investment in Sakarya
Imtilak Real Estate offers the opportunity to own property in Sakarya, offering multiple and many options for each type of investment. There are pre-purchase services, assistance with the place of residence. In addition to providing specialized real estate consultations, with real estate tours throughout Sakarya, and there are after-sale services, which include the title deed, receiving the property and verifying its conformity with the contract, getting residency, opening a bank account, preparing the property, and its attachments for use, as well as administration of the property: such as renting it, or reselling it, and following up on taxes, fees, and bills for the property.
Edited by Imtilak Real Estate©
Did you like this topic? You can share it with your friends now.
Sakarya Region Report


The most favorite cities for foreign investors
The nationalities that owned the most in Turkey