Investment Apartments for Sale in Turkey 2023
Search through our curated list of investment apartments for sale in Turkey to find the perfect property for your portfolio. Explore top investment opportunity now.
Properties found: 226
USD

EUR

SAR

AED

KWD

OMR

QAR

BHD

JOD

DZD

YER

TRY

GBP

CHF

CAD

AUD

CNY

RUB
Looking for a profitable investment opportunity? Look no further than Turkey, a nation with a thriving real estate market, magnificent scenery, and a rich history. Real estate investing in Turkey provides access to a wide range of opportunities and guarantees high rates of return.
Turkey is well known for its thriving culture, welcoming people, and advantageous location connecting Europe and Asia. Due to its distinct placement, it has been a magnet for investors hoping to benefit from its booming tourism industry, strong real estate market, and expanding economy.
Benefits of Investing in Apartments for Sale in Turkey
The Location of the Apartments
Turkey's special geographic position, which places it on the border of Europe and Asia, opens doors to a wide range of people, places, and commercial prospects. You will profit from the nation's advantageous placement and access to several markets whether you decide to invest in apartments in booming cities like Istanbul, historical wonders like Cappadocia, or seaside resorts along the Mediterranean or Aegean Sea.
Tourist Paradise
Turkey is a famous destination, attracting millions of people each year. Investing in apartments in tourist areas may give significant rental revenue possibilities, especially during peak seasons.
Market Growth Prospects
Turkey has witnessed unprecedented economic success over the previous decade, resulting in a growing middle class and increasing domestic and foreign investment. This increase has benefitted the real estate sector, as there is a high demand for apartments. Investing in this dynamic market gives opportunities for capital gain as property values rise.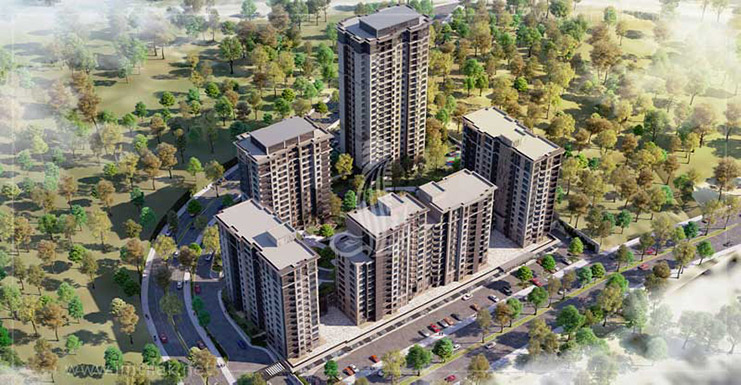 Cheaper Than Europe
Apartments for sale in Turkey are frequently cheaper than in many European nations. Turkey's affordability makes it an appealing location for investors looking for good value. Lower property prices paired with a lower cost of living can lead to higher rental yields and potentially better returns on investment.
Turkish Citizenship
The prospect of getting Turkish citizenship is one of the unique perks of investing in Turkish real estate. By satisfying specific investment conditions, such as acquiring properties worth more than a particular amount, investors can apply for Turkish citizenship and the perks and privileges that come with it, such as visa-free travel to a variety of countries.
Best Cities to Invest in Apartments for Sale in Turkey
Istanbul stands out as a top choice for apartment investments as Turkey's largest and most lively metropolis. Istanbul's rich history, booming economy, and rising population all contribute to the city's strong rental demand and capital appreciation potential.
Antalya is a famous tourist destination as well as a great place to invest in apartments. Every year, millions of people come to enjoy the city's nice temperature, magnificent beaches, and historical monuments. Antalya's robust tourism economy produces a favorable rental market, making it an excellent alternative for investors seeking vacation rental income.
Bursa, located near Istanbul, combines natural beauty, historical monuments, and economic progress. Bursa's inexpensive cost of living in comparison to Istanbul, along with its accessibility, draws investors seeking reduced entry costs and possible future gain.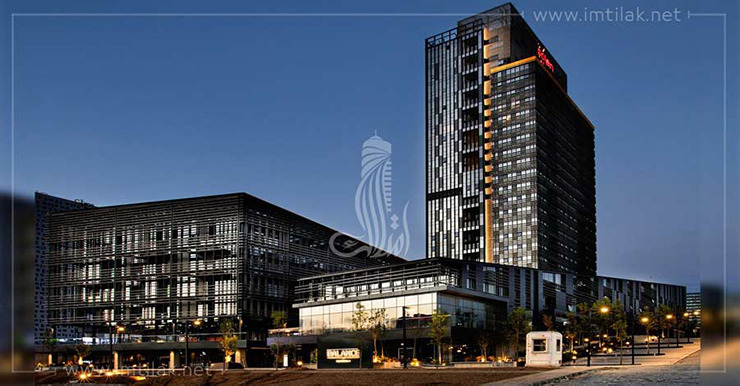 Ankara offers distinctive investment potential because it is Turkey's capital city. Apartment purchases in Ankara have the ability to provide consistent rental revenue due to the city's enduring economy and high demand from tourists, businesspeople, and government workers.
Kocaeli benefits from its closeness to Istanbul, the country's economic powerhouse. The city is an industrial and manufacturing powerhouse that attracts enterprises and skilled labor. The strategic position of Kocaeli, as well as current infrastructure developments like the Istanbul-Izmir Highway, makes it an appealing alternative for long-term capital appreciation and rental income possibilities.
For those looking for a place with both natural beauty and economic progress, Trabzon presents a special investment opportunity.
Pro Tips for Buying an Apartment in Turkey
Clearly define your investment goals and decide what you hope to accomplish by buying an apartment. Are you searching for a property for long-term rental income, a holiday home, or a future sale?
Make an in-depth search of the neighborhood's real estate market in the region where you intend to purchase the apartment. Examine market trends, home prices, rental returns, and potential future growth. Take into account elements including regional demand drivers, economic stability, and infrastructural development. You may make wise investing judgments by gathering market information.
Work with a trustworthy real estate agent that is knowledgeable about the Turkish real estate market. An experienced agent may offer helpful advice, aid in the choosing of a home, negotiate terms, and guarantee a smooth transaction process. They may also guide you through legal formalities and give you information on local laws and customs.
Investigate your funding possibilities, whether they are offered by regional banks or foreign lenders. Recognize the loan's terms, interest charges, and terms for repayment.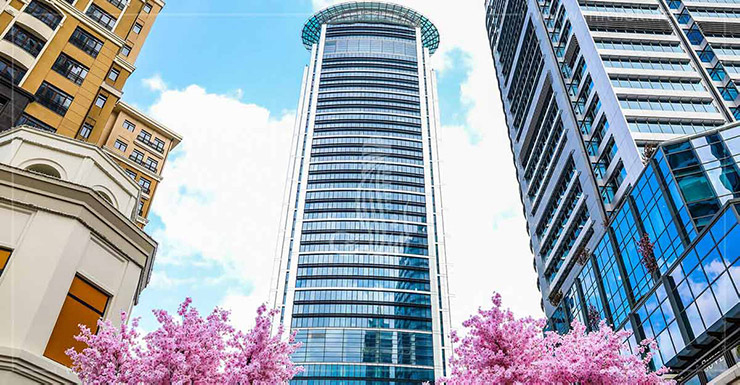 Where Do I Find an Apartment for Sale?
Finding apartment buildings for sale is best done by working with a real estate professional. They can keep an eye on new listings and notify you when appropriate properties come up for sale using their professional network and the MLS. In addition to being a real estate agent, you can locate listings online and in your neighborhood newspaper.
Use real estate tools to uncover attractive offers on off-market properties (such as foreclosures, pre-foreclosures, and motivated sellers), and get in touch with owners right away. DealMachine and Propstream are a few examples of software.
The following youtube video presents a tour of apartments for sale in the Nishantashi project in Turkey.
Imtilak Real Estate: Your Key to a Successful Investment in Turkey
Investing in apartments for sale in Turkey is a great opportunity for those who want to invest in real estate. With Imtilak Real Estate, you can find the best apartments for sale in Turkey at the best prices. Contact us today to learn more about our apartments for sale in Turkey.
Edited by Imtilak Real Estate ©
Do you like this topic? You can share it with your friends now!
Istanbul Region Report


The most favorite cities for foreign investors
The nationalities that owned the most in Turkey